SEO mistakes to avoid that could keep your website hidden from visitors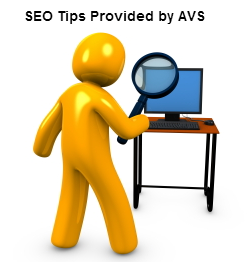 Having a visually appealing website isn't enough to increase your traffic or search engine ranking.
There are billions of websites online and in order for search engines to detect the good from the bad; it uses a type of quality assurance system.
Below are 10 easy to follow SEO  tips that will help you better optimize your site and ensure that your target audience is able to find you among the masses.
Tip #1: Embedded Links
Instead of using phrases like click here or contact us for your links, the link should be embedded in one of your keywords. Any time you embed a link, you're telling search engines that there's something important here that I don't want you to miss, so you want them to index your keywords and not click here. Example:  Instead of using:  Click here to contact our Atlanta Website Designers, you should use Contact our Atlanta Website Designers. In the example, you see that the words Atlanta Website Designers is included.
Tip #2: Duplicate content
Copying content from other websites will cause a huge penalty if caught by search engines. The content added must be unique to your website. If you are not sure about your content, you can check it using free online plagiarism checking software. Some of the ones I found online are Dupli Checker, Plagiarism Detect, and Plagiarism Checker.
Tip #3: Search Engine Literacy
Search engines read HTML, so minimize the use of flash or tons of images.
Tip #4: Images
When images are used, be sure to optimize them by adding ALT text and a description. This information should be relevant to your website's target audience and to the keywords you have chosen to optimize.
Tip #5: Title Tags
Title tags are super important and actually may be the most important SEO tool you have in your toolbox.  This tells search engines how to categorize your website.
Tip #6: Writing for Bots and Not People
Sometimes we get so caught up in trying to write content that will help improve our search engine ranking, we forget that the ultimate goal is to convert human browsers into buyers. Search engines will penalize your site if it doesn't make sense. The content on your website has to be well written and easy to understand.
Tip #7: Keyword Stashing
Too much of anything can be bad for you. It's important to use keywords to help prospects find you, but you can't just throw them anywhere you want, it has to be done with care and finesse. Keyword and tag cloud stashing will decrease your page ranking. Experts recommend optimizing each of your website pages for only 1-3 keywords.
For example, if you are an Atlanta Website Designer, your home page may be tailored towards the following keywords or phrases: Atlanta Website Design Services, Creative Services and Logos. Another page may focus on your SEO services and that page may be tailored to fit the following keywords or phrases: Search Engine Optimization, Ranking on Google, Website Conversion. No page should have 100s of keywords stashed in the site.  Your keywords have to be relevant to the content on the page.
Tip #8: Sitemaps
Sitemaps are a great way to add value and ranking to your website. Sitemaps make it easy for search engines to scroll your site for relevant content.
Tip #9: It's all in the link, Permalink that is
Your permalinks also need to be search engine friendly. Avoid using weird characters like "!", "&", etc. in your website URLs.
Tip #10: Out with the Old in with the New
Every company wants the new, new and Google is no different. Sites that contain fresh, new and relevant information will always get preference. SEO isn't a one-time deal and as long as you have a website, you're in a committed relationship. You have to constantly nurture and maintain it, if you want it to flourish and become something beautiful. Blogging is a great way to add new content.
BONUS TIPS!
Avoid heavy JavaScript usage
Using sticky posts
Do not use underscores (_), use hyphens (-) instead.
Use hyphens (-) between compound words when appropriate to improve readability
Use sub-directories rather than sub-domains when possible. Sub-domains do not share link love from the main domain as it is treated as a different domain. An example of a subdomain is blog.mycompany.com. An example of a subdirectory is mycompany.com/blog.
By no means is this a complete list of how to master Search Engine Optimization. It is, however, a good starting point. Mastering SEO is like being a great website designer; you can't learn it all in one day and the more you practice the better you get. If you have some tips that you'd like to share, please feel free to share them below.
Interested in delegating your search engine optimization work or maybe even taking an SEO course? Contact our professional team today for a free consultation.