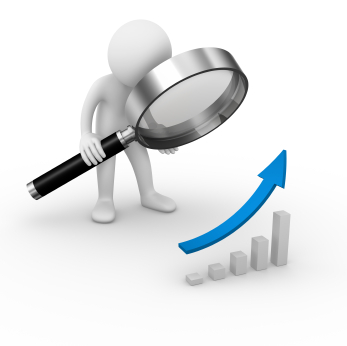 Growing your business is a continuous effort and goal. Business owners need to think and plan more strategically to effectively grow their businesses. Here are 10 simple and strategic ideas that will help increase your revenue without putting a strain on your pockets.
Are you starting to feel burned out? Frustrated with business ownership because your revenue doesn't match your efforts?
Here are 10 quick, easy-to-implement things you can do that will guarantee, if done properly and consistently, an increase in revenue for your business.
Tip #1
Get your story, idea, product, or service announcement out into the marketplace in as many ways possible, all at once.

Here are some options that will help you make a powerful impact:
Press release
Article Submissions
Blog post
Facebook
E-zine blast
Email announcement
Twitter
Blog Talk Radio Interview
Videocast
Downloadable audio snatch
Free e-book
Podcast
Teleseminar
Tip #2
Use free classified ads to promote your business.

If you have a knack for writing short ads, you will be able to increase your site traffic by using free or inexpensive classified ads. Place ads where you know your target audience will see them.
Tip #3
Introduce yourself to three potential referral sources or possible partnership.

A nurturing referral relationship or business partnership can be quite profitable. So think of professionals who would be good referral sources for you or a good fit for a partnership. Once you make a list of possible choices, make contact with them today. Be sure to select individuals that are credible and reliable. Remember that the relationship has to be equally beneficial to all participating parties. This type of strategy also means that you can't over promise and under deliver. You have to be a person of your word, otherwise this type of agreement will quickly decimate.
Tip #4
Become benefit driven.

Focus on the benefits rather than the features of your products or services. Explain how your product or service can provide a solution to a problem your prospect may be having or present them possibly with an opportunity.
Tip #5
Add a tantalizing promotional "special" to your email signature space.

Put a brief promotional line about the special product or service that you are giving away (or offering at a reduced rate) this month.
Tip #6
Develop and implement a solid customer relationship management plan.
Set aside some time each month to follow up with your current clients or customers. Send them a personalized letter, card or email to thank them for their business and to ask them if there is any way you can make their experience with your company even better. 
Tip #7
Eliminate the risk by offering a "money back guarantee" or a "3-day trial" This will increase your sales!
Eliminate the risk for your prospects. Offer them a type of guarantee that will make them feel comfortable about using your product or service. This guarantee helps them to feel good about their purchase; they know that if you don't deliver, they haven't lost anything.
Tip #8
Follow up with old leads that showed an interest in your product or service but didn't buy.

Call (don't email) them and see if they now have a need for anything you offer. Ask them what prevented them from moving forward and see if their situation has changed. Thank them for considering your company and if they don't buy this time around ask them if there was anything you could have done differently that would have changed the outcome.
Tip #9
Let your clients and prospects know about something big you'll either be doing or offering.

Here are some big ways to make an impact and get their attention:
Book launch
Radio Show
DVD training program
Keynote speaking engagement
Public seminar
Corporate training program
Boot camp
Mentoring program
New Coaching Program
Television show
Membership website program
Special teleseminar series
Tip #10
Start an affiliate program.
Affiliate marketing works well because it is mutually beneficial to the merchant (which would be you in this case) and the affiliate marketer. It is a great way for both to make money selling products on the Internet.
As a business owner you have to be constantly advertising and marketing your business. Try to think outside the box, be creative. Implement one of these ideas or strategies each day. You'll not only be promoting your business today, but you'll also be making certain it will be a success this year and years to come.
If you're overworked as it is and can't find time to implement any more strategies or new systems, we'd love to help.  Contact us today for a free consultation at 866-874-3647.