Yep it's that time of year, the time when everyone is discussing the trends to watch out for in 2014.  Since we live in such a digital world, expect social media to be one of the most discussed topics in 2014 and for years to come.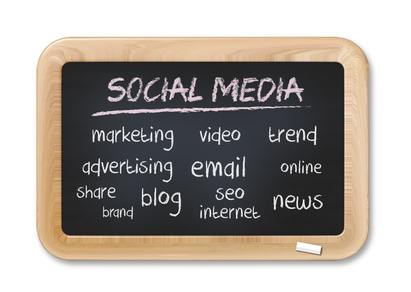 In 2013, we saw some of the heavy hitters in social media go through some changes and try some new things.  Twitter made headlines by going public and purchasing Vine, Instagram added video and Google+  beefed up their platform.
One of the big surprises was that teenagers left Facebook in droves, exactly why…part of the reason is that it's so saturated with parents and other adults. Who wants to be friends with their parents on Facebook, lol? Teenagers are gravitating more towards Instagram, WhatsApp and Snapchat.
Speaking of change, what will be the biggest trends in social media this year?
Visual
In 2014 expect to see more pictures, videos, infographics, and more GIFs.  People are becoming more and more bored with text alone.  That's not to say that text isn't important, but it should be accompanied by visuals to draw people in.  Statistics show that when content is paired with pictures; there is a much better response and readers are more inclined to engage.
Videos are going to be very important, especially in the business world.  Consumers' attention spans are shorter than ever before.  Marketers understand this and they know that they have to do something to get their attention and get it fast.  This is why infographics will be so important in 2014 much like it's saturation in 2013.  Infographics are a great way to display content because they can be adjusted and tweaked to make information more appealing.
Google+
If you didn't jump on board with Google+ in 2013 (we're definitely one of many), then you may want to check it out in 2014.  Expect Google+ to be mentioned amongst the heavy hitters in social media this year.  Something tells me that those guys over at Google know what they are doing.
Google+ has a few features that will make them pretty enticing to the business world.  Their connection with Google makes it a great platform for SEO.  One of the latest features is Communities.  Communities work similar to Linkedin Groups.  This feature is something we should pay close attention to in 2014 and expect this to be adopted by many professionals.
Still not convinced that Google+ is worth checking out?  Well think about this, Facebook and Twitter are trading publicly, so their investors will want a return.  In 2014 expect Facebook and Twitter to start asking for money in order to do some of the things you were accustomed to doing for free, as well as more ads.  Having said that, Google+ is powered and ran by Google, need I say more?
Mobile and Tablet
People are consuming more information on their smartphones and tablets than their computers.  It's not a mystery that some people know how to navigate through their favorite social media platforms better on their phones than their computers.  Besides that, it's pure convenience, their smartphones are always within arm's reach and that's where most of their pictures are.  It only makes since to make sure that the social media experience on phones and tables are just as good as the experience on a computer.
Where do you think social media is going in 2014? I'd love to get your feedback. Feel free to connect using the comment form below.