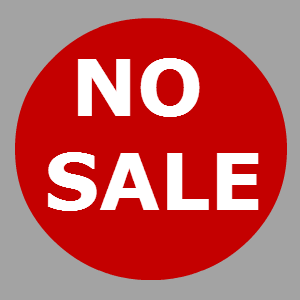 There is nothing worse than pouring your heart into something and having no one to share the end product with. This is a common case among small business owners. You're doing everything you read online like consistent tweeting, video marketing, blogging and even staying in touch with your email subscribers but still nothing!
What are you doing wrong? How is it that you're not making any money on this awesome thing you created? Well the first thing you have to do is pick yourself up and stay positive. You know how great your offer is, you just have to convince everyone else. Here are some of the most common reasons prospects aren't budging.
They don't think your product or service will benefit them
It's so frustrating when you give a spill about your company to someone you think is a great prospect only to hear them say those dreadful words "I'm not interested". As a business owner, it's your job to explain your offering in a way that your prospects can visually see themselves using it.
Most people say no because you haven't sold them on your message and they can't see the value. They don't see how it will directly benefit them or help them accomplish their overall goal. Sometimes we get so excited about what we do that we forget to explain things to our prospects in plain English. The questions below should be answered when you create your website, marketing pieces and even your sales presentation.
Who is my offering best suited for?
What specific problem was my product or service created to fix?
How can a potential client use my new thing to fix their problem?
Is the problem that my new thing solves a real issue for people?
How simple is it to use?
They're afraid of change
Not every wants or embraces change. You have make your prospects feel comfortable with trying something different. A great way to reassure them is by giving them an easy to follow checklist and let them know that you will be there every step of the way. Another way to ease them into trying something new is to offer a free demo or trial, this way they can test it without making a full commitment.
They don't think it will work
Another reason prospects are on board with your offer is that they are not convinced that it will work for them. You have to convince them that your offer is a viable solution to their problem. This can be done by adding testimonials from other customers. To give your testimonials a little more oomph, try to get your happy customers to submit videos. If you have local clients, you can drop by their location and record their testimonial for them. If you don't have any customers yet or testimonials to offer, try adding a money back guarantee.
Obviously there could be other reasons why you're not closing the deal with your prospects but this is a great starting point. The big take-away here is to not give up, you know how great your "thing" is, you just have to find a creative way to convince the rest of the world. If you have other tips that you'd like to share or questions to ask, please feel free to leave a comment below.