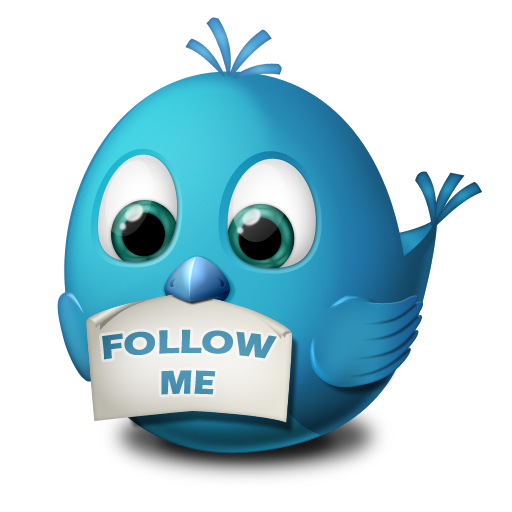 Twitter has become one of the strongest marketing tools for business owners today. Not only are they using the social media giant to post messages about their products and services, but they are also using Twitter as a learning tool.
No matter what industry you are in, experts in the fields of marketing, sales, finance, social media, etc. can be found on Twitter. If you are a business owner, here are 30 Twitter Accounts you should follow other than ours (@apexva or @tweetapex) of course, lol.
1. @bhalligan
Brian Halligan is the CEO and Co-Founder of @HubSpot. Brian is also an author and a senior lecturer at MIT.
2. @ThisIsSethsBlog
Seth Godin is the founder of Squidoo.com, author, entrepreneur, marketer and public speaker.
3. @ducttape
John Jantsch is an author, speaker, and marketing consultant with expertise in assisting small businesses. John is the author of The Referral Engine and Duct Tape Marketing.
4. @smallbiztrends
Anita Campbell is a business speaker, analyst, publisher and writer. She is the founder, CEO and publisher of Small Business Trends.
5. @GuyKawasaki
Guy Kawasaki is an author, speaker, investor and business advisor. He is also the former chief evangelist of Apple and co-founder of Alltop.com.
6. @garyvee
Gary Vaynerchuk is the co-founder and CEO of a social media brand consulting agency, video blogger and co-owner of a wine retail store. Gary is also a New York Times and Wall Street Journal Best-Selling author.
7. @GrantCardone
Grant Cardone is a sales expert, motivational speaker and author. Grant has customized numerous sales training programs for companies of all sizes.
8. @richardbranson
Richard Branson is a businessman and investor. He is best known as the founder of Virgin Group.
9. @SmallBizLady
Melinda Emerson is a social media and content strategist, keynote speaker and bestselling author.
10. @LisaBarone
Lisa Barone is the VP of Strategy at @Overit. She oversees the company's marketing consulting, social media and content divisions.
11. @randfish
Rand Fishkin is the CEO & Co-Founder of Moz. He is an author and was named on the 40 under 40 List and 30 Best Young Tech Entrepreneurs Under 30.
12. @Rieva
Rieva Lesonsky is the CEO of GrowBiz Media and a nationally known speaker.
13. @copyblogger
Brian Clark is the CEO of Copyblogger Media, Editor-in-Chief of Entreproducer and a serial entrepreneur.
14. @BarbaraCorcoran
Barbara Corcoran is a businesswoman; investor, speaker, consultant, syndicated columnist, author, and she can be seen on the hit television show Shark Tank.
15. @mcuban
Mark Cuban is a businessman, investor and philanthropist. He is also the outspoken owner of the NBA's Dallass Mavericks.
16. @jeffbullas
Jeff Bullas is the CEO at Jeffbullas.com, a social media marketing blogger, public speaker and strategist.
17. @tonyrobbins
Tony Robbins is a life coach, self-help author and a motivational speaker.
18. @2morrowknight
Sean Gardner is a consultant and he made the list for Forbes Top 10 Social media influencers.
19. @DanielPink
Daniel Pink is a best-selling author who has written five books about business, work and management.
20. @dtapscott
Don Tapscott is a business executive, consultant and public speaker. He specializes in business strategy and organizational transformation.
21. @Leadershipfreak
Dan Rockwell is author of Leadership Freak Blog. He leads a nonprofit organization, he writes and teaches in the areas of leadership and social media.
22. @MarketingProfs
Ann Handley is the Chief Content Officer at MarketingProfs. She has 13 years of experience creating and managing digital content.
23. @MariSmith
Mari Smith is a public speaker, author and Forbes Top Ten Social Media Influencer.
24. @PamMktgNut
Pam Moore is the CEO of Marketing Nutz, a social media speaker, consultant and trainer. She also has expertise in website design, social branding, strategic consulting and brand identity management.
25. @tedcoine
Ted Coine is the Co-CEO of SwitchandShift.com and he is a Forbes Top 10 Influencer.
26. @brianmoran
Brian Moran is the former Executive Director of Sales Development at the Wall Street Journal. He is currently on several boards of entrepreneurial organizations.
27. @mikemyatt
Mike Myatt is the CEO at N2growth, an author and advisor to Fortune 500 CEOs.
28. @StartupPro
Martin Zwilling is the founder and CEO of Startup Professioinals Musings. He provides advice and services to entrepreneurs and startups.
29. @ramonray
Ramon Ray is an author and the editor of SmallBizTechnology.com. His site helps small to medium-sized businesses use technology to grow.
30. @dharmesh
Dharmesh Shah is the CTO and Co-Founder at @HubSpot. He helps businesses attract and engage with customers on the internet.