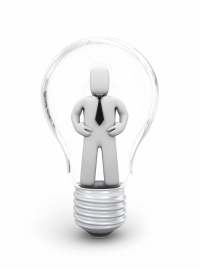 Inbound Marketing is most successful when it is well thought out and consistent. You want to not only educate your online visitors but also keep them entertained. I know it can be hard coming up with content ideas for your daily efforts so I thought I'd lend a helping hand. Below are a list of ideas that can be shared in the form of social media blurbs, article, audio or video.
Write "How-to" articles giving step by step instructions

Explainer videos
Publish industry statistics
Create and share infographics
Your favorite business tools

Create a podcast series where you're answering commonly asked questions in your industry

Interview experts in your industry
Commercial
Product demonstrations
Customer appreciation or customer of the month
Compare similar products or tools
Industry quotes
Create a bloopers video
Create a company music video
Launch a contest
Funny pictures found on the web
Current events and news
New employee introductions
Inspirational stories
Free industry resources
Case studies
Industry trends
Industry myths
Daily tips
Favorite places
List of industry must-have books
List of people that inspire or motivate you
Behind the scenes (give your visitors access to how your business operates)
Take a poll
Special promotions
Top blogs in your niche
New offerings
Getting started checklists
Did I miss something that has been successful in your inbound marketing efforts? Please feel free to share your comments and ideas below.
For more great tips, subscribe to our newsletter to today or use the form to the right of this page to get email alerts for new blog posts.