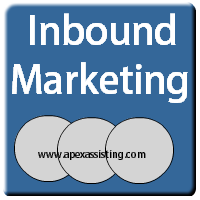 Thousands of companies can attest to the value of incorporating inbound marketing as a part of their ongoing growth strategy.
When companies successfully master inbound marketing, they not only increase traffic to their website, they also get a larger number of qualified leads and are able to increase the lifespan of current customers.
So aside from these commonly known facts, what other benefits do companies gain from using inbound marketing?
According to Hubspot, inbound marketing costs are 62% lower than outbound marketing. When it's all said and done, the thing that matters most is the return on your investment. A smaller initial investment equals larger profits on the actual sales.
79% of companies that have a blog reported a positive ROI this year. Blogging is a great way to flaunt your stuff and show prospects why they should be doing business with you.
At least 77% of B2C (business to consumer) websites have acquired a customer using Facebook.
41% of marketers have reported that inbound marketing has produced measurable ROI in 2013.
82% of marketers that blog daily acquired a new customer that originated from their blog. Only 57% of marketers that blog monthly acquired a new customer using their blog.
Are these numbers surprising to you? What types of inbound marketing strategies have you been using? Care to share your experiences?