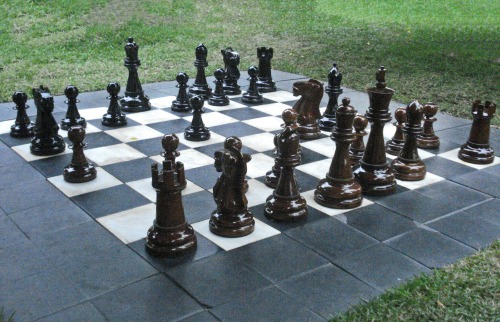 Inbound marketing is changing the way that we reach consumers. We now know that the cold calls are being blocked by caller ID's, radio ads are being missed because of satellite radio and television commercials are being skipped because of DVR's. Marketers are now forced to come up with ways to attract customers instead of disturbing them.
This attraction is being done with great content that keeps people coming back to our sites and social media outlets time and time again. As long as the content continues to solve problems and entertain, readers and viewers will continue to come back and eventually invest with us.
In order to make content marketing work, there has to be a solid plan in place. Here are 5 elements of a great content marketing strategy that will get people reading, sharing and telling others about your company.
Set Goals
I probably sound like a broken record with this one, but setting goals is very important to the development of any plan or strategic move. What are you ultimately trying to accomplish with your marketing strategy? For some people, the goal may be to increase brand awareness. For others it may be to generate revenue. If that's the case, what is your time-frame for generating a profit? Whatever your case may be, make sure that it is clear and you have a timeline.
Research
The internet gives us access to endless amounts of free information. Take advantage of what others have done; both good and bad, to help you develop your content marketing strategy. In many cases, business owners and marketers have documented their keys to success and made it available for everyone. They encourage interaction on their social media platforms and blogs, so don't hesitate to leave them comments.
Pay particular attention to others in your industry to see what has worked for them. It is no coincidence that most of the people in your industry prefer to use certain platforms over others. They have already done the ground work for you so there is no need to reinvent the wheel.
Platforms
Piggybacking off of research, which platforms will you use? Focus on the platforms where your ideal clients spend most of their time. The last thing you want to do is invest a great deal of effort into creating content for a bunch of people that don't fit your buyer persona. Once you have chosen your platforms, make sure that you have a good understanding of each platform you plan on using.
Great content
The most important part of a great content marketing strategy is being able to produce awesome content. Each time you publish content it may be the first impression for someone. Every post, podcast, blurb or video should be given the same amount of attention. Even though social media posts are much shorter and take far less time, strategically using hashtags and knowing when to post is just as important as your last blog.
Assess
Content marketing requires a bit of trial and error. Just because something worked for company A doesn't necessarily mean it will work for company B. This is why marketers love analytics. They can see what is working and when it's time to make some changes. For this reason many business owners outsource their marketing because it requires a significant amount of time.
Have questions or maybe you want to share some additional tips? Join in on the conversation by putting your thoughts below in the comments form.