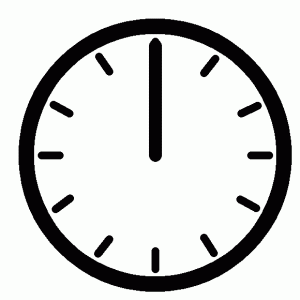 The Pareto Principle, also known as the 80–20 rule or the law of the vital few, says that in many situations 80% of the results come from only 20% of the work. This may not be always the case but it will certainly get you thinking. Effectively managing your time will definitely help you even out this ratio.
Here are 5 of our favorite time management tools.
Online calendars are a great way to stay on schedule. Google Calendar is one of my favorite online calendar management tools. A calendar is the foundation of any time management program. Google Calender is simple and integrates really well with various other apps and tools. Google offers reminders in the form of pop-ups, text messaging and even email alerts.
There are tons of tools available to help you increase your productivity. RescueTime is a web-based time tracking and management tool. It has tons of awesome features like time tracking, project tracking, real time stats and a reporting system that will help you see your efficiency and attention trends over a selected period of time. They have both free and paid subscriptions.
Chevist is a task list manager program. It offers collaboration, gmail/browser integration, email notifications and several other great features. Chevist is great for the novice.
Tungle is a great tool for small business owners that offer consultations or coaching sessions. This tool prevents double booking or back and forth emails trying to resolve conflicting schedules. The best part about tungle is that you can sync it with the calendar you're already using.
Every small business owner has a long list of contacts. Highrise gives you a central location to store all of your computer information, notes and emails. You can share information easily and quickly with everyone in your organization.
Apex Virtual Solutions is a leader in the virtual assistant industry. Key services include website design/maintenance, online marketing, administrative support and customer service support. Visit http://www.apexassisting.com to sign up for our online newsletter and receive free valuable small business tips and resources.