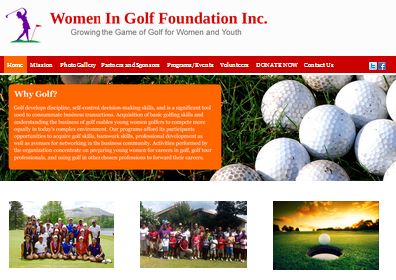 When was the last time you took a good hard look at your website? If you haven't checked it out in some time, it's nothing to be embarrassed about.
Most business owners spend all of their time working on the actual service or product they offer and that often leaves zero extra time in the day for reviewing their website. Once it's built it's usually left to do its own thing. Unfortunately, owning a website is like owning a car. You can't just buy it and drive it. You have to occasionally get some maintenance done to ensure the best performance.
So how do you tell if it's time to get your website redesigned?
Sign #1: The information on your website is no longer accurate
Have you moved or changed your phone number since you had your website created? Or maybe you've removed, updated or added some of the services or products you offer? When people visit your website for the first time, you want to make sure what they see is accurate. There's nothing more embarrassing than a prospect not being able to reach you because your website has the wrong number.
Sign #2: Your website looks funny or doesn't work on mobile devices
It is time to get with the times, everyone has a smartphone or tablet and they often checkout websites on these devices. If your website isn't mobile friendly, you ARE missing out on potential prospects.
Sign #3: Your website was built primarily using flash
NO ONE is using flash anymore because it's not accessible by many mobile devices or to handicapped individuals. You want your website to be visible to everyone and a flash website makes this impossible.
Sign #4: Are you manually tracking your new leads?
Is your website automated? Do you have a system in place that allows you to automatically collect your leads, communicate with them and track where they are in the sales funnel?
Sign #5: Can you or someone at your office easily make changes and website updates?
As a website designer, of course I'd say purchase a maintenance package and let my team take care of your updates, lol. But realistically I know that sometimes it's just a lot easier and more cost effective for a client to go in and make their own changes. We empower our clients to be able to operate with or without our team by providing an easy to follow video tutorial walking them through making simple changes. You shouldn't have to hire a designer to change a phone number or remove a misspelled word on your website.
Sign #6: You can't remember the last time someone reached out to you via your website
Low to no website activity doesn't always mean you need a redesign but it does mean that something's wrong and you need to get a professional opinion. It could be that your content isn't speaking to your target audience or maybe that you need some SEO work done.
Sign #7: There's a huge welcome or introduction routine
Okay this was cute years ago when business websites were new, but we're all familiar with the web now. Let's remove those gaudy welcome messages and replace it with something that's going to help improve your search results.
As always, I hope you have found this article helpful. Are you wondering if it's time to give your website a face-lift? You can submit a request for a free website analysis here or call us at 866-874-3647 for a free consultation. If there's a tip or comment you'd like to add, please submit your comment using the form below.
To Your Success,