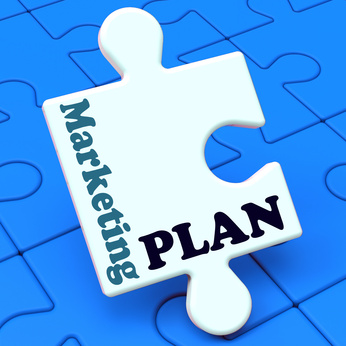 2014 is quickly approaching and if you haven't already started working on your marketing budget for the New Year, it's time to get to work.  Budget planning for most companies is a very draining, but necessary process.
Based on a study done by Sagefrog Marketing Group, 45% of B2B companies expect to increase their marketing budget in 2014.  When done correctly a bigger budget can transcend to larger profits.  The challenge is figuring out how to properly allocate those marketing dollars to get the best return.
In this article I want to share 7 tips that will help you in planning your marketing budget for the new year.
Tip #1: How was 2013?
It can be difficult planning for 2014 if you don't have a clear understanding of what happened in 2013.
What was the most successful?
How much did you spend during the year?
How much did you earn in 2013 that was directly related to your spent marketing dollars?
How much time did you spend marketing?
Which campaigns were the least successful?
Were there any campaigns you wanted to try but didn't get a chance to implement?
The most important part in reviewing your 2012 budget is to get a clear understanding of what worked, what didn't work and why.
Tip #2: Digital is the Future
If you haven't heard already, the future of marketing is digital.  Many companies have already abandoned traditional marketing tactics.  If you're not ready to dive completely in, try taking baby steps like allocating 20 to 25 percent of your budget to digital marketing.
Tip #3: Don't Repeat Your Mistakes
If you're using the same strategies year after year and not yielding the results you'd like, something has to change.  It's so easy to get stuck or become complacent.  By nature we are creatures of habit so doing what is comfortable may seem more rational than leaping head first into the unknown.  Sometime marketing strategies that used to work, don't produce results anymore and change has to happen if you want to stay competitive.  To avoid going into a complete shock, try adding one or two new marketing tactics to your plan.  A great way to pick your new strategies is to do a little industry research.  See what strategies seem to be working with your competitors.  Maybe you've been wanting to experiment with social media or email marketing campaigns.  The New Year is a great time to test out new tactics.
Tip #4: Measuring Your Efforts
How effective can a marketing plan really be if there is no metric added to your goals?  How do you know if your new opt-in or Twitter campaign is working?  Every campaign you create needs to have a system in place that allows you to attract its success or failure.  Decide what you're going to measure.
clicks on a link
phone calls
coupon codes redeemed
online orders
retweets
social shares
Tip #5: Check-In Points
Whether your marketing budget is $500 or $5000, you have to keep an eye on your active campaigns.  You can't just set up your campaign and leave it.  It's important to be in a position to carefully monitor your strategies so that you can closely evaluate and tweak as needed.
Tip #6: Lead Nurturing
Plenty of companies pump tons of dollars into their lead generation engines and they sit back and wait for the magic to happen.  Unless you are following up and nurturing your leads, there's no way you'll get the maximum effect from your marketing experts.
Tip #7: Hire a Professional
In most cases, hiring a professional expert will be money well spent.  Sometimes trying to be a do-it-yourselfer will leave holes in your marketing funnel.  If you don't have a team that can help you properly create, implement and monitor our marketing campaigns, don't be afraid to reach out for help.
Have questions or maybe there's a tip or two you'd like to add? Don't be afraid to join in on the conversation using the comments section below.