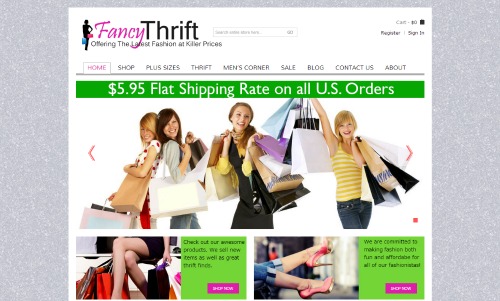 It is no longer just about having a website. There are billions of website online and every industry has saturated the virtual world. It is more important than ever to have a website that appeals to your target audience. Search engine optimization is still at the top of the list but being easy to find doesn't always equal high conversion (or sales).
You want prospects to not just find you, but hang around on your site for a bit and then reach out to you with an inquiry or even make a direct purchase. Every business with a website has the same goal and that's to eventually close more business.
Contrary to what you might have heard, having a flashy website does not guarantee you more business. Here are 5 tips that will help make your website more appealing and user friendly to prospects.
Tip 1: Who really won the race the tortoise or the hare?
I've always been told that a slow and steady pace doesn't always mean you finish last. Unfortunately, this isn't the case with your website. Your website pages should load quickly to keep potential clients on your website. If your site is loading slow or incorrectly, it will frustrate prospects and they may turn to your competitor's site.
Tip 2: Keep It Short and Simple, But Not Too Short and Simple
The content on your website should be short and to the point. It shouldn't take an hour to get through page 1 of your website. I know for some services it may be necessary to have more content than others so here are some quick tips for making it not seem as lengthy:
Keep your paragraphs short (maybe 3-4 sentences)

Break the page into sections with bold headings
Instead of listing all of your services on one page, create a page for each service
Tip 3: Easy Navigation
The navigation on your website is what shows both prospects and search engines around your virtual space. If your site is hard to navigate and visitors can't find what they're looking for, they will leave.
Tip 4: Poor Images
Poor or blurry images can make a website look unprofessional and throw up red flags to your prospects. You don't have to get fancy, but make sure that the images you use on your website are clear and high quality. There are some great sites online that will sell you high quality stock images.
Tip 5: Are Your Links Current?
All of the links on your website should be active. There's nothing more embarrassing than having invalid links. You may even lose visitors because of it, so it's important to periodically check the links displayed on your site.
Tip 6: Are You Talking to Me?
When people go to your site, I'm pretty certain that they are looking for something. When potential targeted clients visit your website, they should get a tingling feeling that you're talking directly to them. It should feel as though you created that product or service after they told you exactly what they needed.
Tip 7: How Do I Reach You?
Many online business owners are hesitant about adding contact details to their website and instead they opt for a contact form. I think it's very important for prospects to know that you are a legitimate business and one way to do this is by giving them access to you. Having a contact form is great and should be on your website, but you want to also give them a contact phone number and even a mailing address (if applicable).
Sometimes a 5-minute conversation can be the difference between a closed sale and a non-returning visitor. There are so many scams out there that people are afraid of getting burned. Some great online phone service providers are Evoice, Phone.com and Freedom Voice.
Using the tips in this article are a great starting point for building an awesome website. Are you ready to start  growing your online presence? Contact Apex Virtual Solutions today for a free consultation. We will work hard to create a website for you that is both user and SEO friendly.