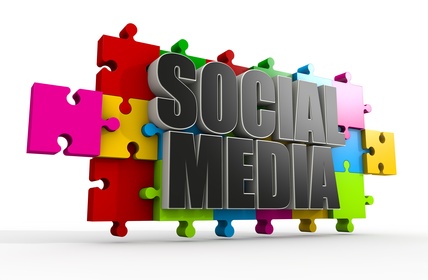 Small businesses are finding innovative ways to use social media in their day to day actives.  Years ago when small businesses wanted to display a new product or service, there weren't very many inexpensive ways to get the word out.  You options were things like the local paper, printed flyers, television commercials, etc.  No matter what it was back in the day, it was either too expensive or too tedious.
Thank goodness for social media.  It is a fresh, new way for small businesses to display what they are all about and they are currently writing the rules for how social media is to be used.  Here are 7 ways that small businesses are currently using social media.
Getting out important news
Since social media platforms like Facebook, YouTube and Twitter are free; it only makes since for companies to use these platforms to communicate with their customers, clients and followers.  You no longer limited to trying to distribute hundreds of flyers or post tons of classifieds ads.  With the click of a few buttons, companies can reach thousands of people at a time.
Visibility
Before social media and the internet, small businesses were mostly limited to the communities where they were located.  Now any small business can be visited by anyone from anywhere; just as long as there is an internet connection.
24 Hour access
Sticking with the theme of having more visibility, social media also gives visitors 24 hour access.  Even if you can't be in front of your computer, platforms like Facebook and Twitter have phone and tablet friendly versions that facilitate the experience of visiting a company's profile.
Video Marketing
People love to watch videos and small business owners understand this.  That's why more and more small businesses are beefing up their YouTube channels.  Video marketing adds an element to companies that pictures and words just can't. Viewers are able to see a company's product or service in action with video marketing.
Interaction
Social media allows clients, customers and followers to engage in conversation with the people that run the company.  This type of interaction is good for everyone on both sides of the table.
Surveys
When people post comments on YouTube, Facebook and Twitter pages, it's a form of data collecting that can be used as a survey.  This is a really inexpensive way of finding out what people like or dislike about the product or service being offered.
Team Recognition
If someone likes a particular brand or product, they may be interested in the people behind it.  This gives the customers, clients and followers a more personable relationship with the company.  This is also great for the employees because when they are displayed on social media pages, they will be more inclined to take ownership and pride in the work they do.
Small business owners are finding different ways to use social media to promote their businesses every day.  Each business owner has to find out which methods work best for them when it comes to social media.  The concept is still new and the rules are currently being written.