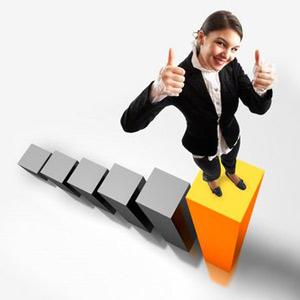 The Virtual Assistant industry is like any other, no two businesses are the same. In your search, you are going to find some VAs with good business practices and others that should be banned from ever working independently again. This article is a great tool for aspiring Virtual Assistants and for business owners looking to partner with a Virtual Assistant.
For aspiring VAs, it is a good indicator in terms of deciding if this is the industry for you. For business owners, it's a great starter guide if you are looking to work with a Virtual Assistant.
Below, I will share with you 5 key things that all successful Virtual Assistants have in common. Remember when reading that this is just a starter guide, depending on your industry, there are several other things you may want to add to your list.
Dedicated Space – Even though this seems like a given, not all Virtual Assistants have a dedicated workspace.  In order to be efficient it is a must for a Virtual Assistant to have a space that is solely dedicated to the operations of their business. It is really hard to get things done when you have to share your workspace with your kids, husband, roommates, etc.
Resourcefulness – A great Virtual Assistant does not have to know everything or know how to complete every task, they should however know where to find it or who can get it done. Being resourceful is the most valuable attribute that can be brought to any team.
Honesty – Your business is your baby and you wouldn't leave your baby with any old sitter would you. The same holds true for your business. A Virtual Assistant has to be trustworthy because in many cases important information such as passwords, financials and company secrets will be disclosed.
Professionalism – In business, professionalism is very important. The person helping to support your business must be able to carry out work requests in a professional and timely manner.
Accountability – Everyone makes mistakes, it is just human nature. No matter how perfect your virtual assistant is, there will be times when mistakes are made. The thing that will make all the difference is accountability. It is important to admit you dropped the ball, learn from your mistake and ensure that it does not happen again.
The key common points that I mentioned above are a really great start if you are looking for a Virtual Assistant or aspiring to join the profession. Remember that you should also listen to your gut instinct in many cases. If something deep down is telling you no, don't do it.
————————
Trena V. Stubbs, Client-Attraction Coach, Solutions Specialist, Speaker and Entrepreneur guides small business owners to unlimited success. Small Business Development and Marketing are her core passions and she's always hunting for new and creative ways to help grow her business and the businesses of her clients. Learn more by visiting her online at http://www.trenavstubbs.com.