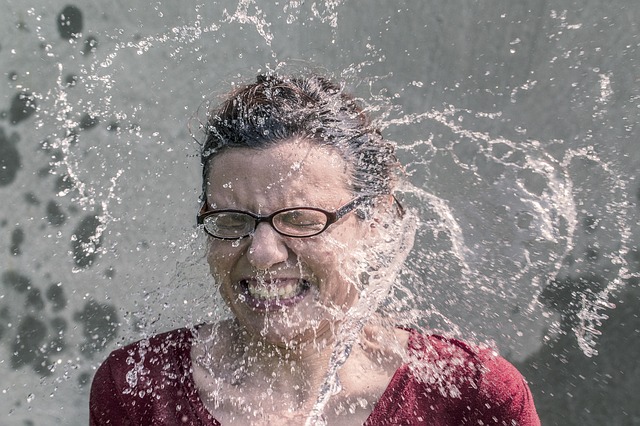 The new year is right around the corner and once again you have promised yourself that this year will be different. This will be the year that you hit or exceed your business goals. Your service based business is going to be a huge success and nothing will get in your way.
Well, I don't want to be the bearer of bad news but for many of us, this resolution will not come to fruition. We go into the new year with great intentions and some of us even go the distance in terms of planning and working hard. The truth is that sometimes good planning and hard work aren't enough. Interested in knowing what else could be causing your dreams to fall flat?
Is there really a need for what you offer?
I get that you're very passionate about what you offer. You feel that people who aren't doing business with you are seriously missing out. It's important to conduct research before fully investing time, emotions and money into an idea. You need to ask yourself is this fresh new idea going to be ground breaking or are there no competitors out there because there's no real need for it.
Are your family and friends being too supportive?
You have to be careful when you ask your family and friends what they think about your business. It's no knock on them, but chances are that even if your idea doesn't make a lick of sense, they'll tell you that it's a cool idea. Some of us are fortunate enough to have a few straight shooters in our circle that will give it to us with no filter. If you want to know the truth about your business, here are some tips.
Join a local small business group. You can find them on sites like Meetup.com. Building relationships with other entrepreneurs is a great way to connect with people that you can bounce ideas off.
Do a survey? Blind surveys are a great way to get the truth.
Ask your current or past clients?
Why should anyone buy from you?
I know you think that you have this wonderful service and everyone in your opinion needs it, but is there really any other reason people should buy from you.
Does your service genuinely solve a need?
Is there another company in your local community offering what you offer? If so what are you doing differently? Are they successful?
Is the problem you're solving worth people paying for a solution and is it worth what you're charging for it? Can your clients realistically afford it? It is so under-priced that they can't take you seriously?
Everyone will never be your target audience
Let's be honest, even Walmart can't appeal to everyone. You have to stop thinking that what you're doing is so great that anyone can find it useful. The sooner you come to terms with this, the better. As great as you think you are, there are going to be people that just don't want to work with you and people that don't find much value in what you're offering. And guess what? It's OKAY.
Narrowing down your target audience will give you a greater return on your marketing efforts. Many entrepreneurs are afraid that if they narrow down their target audience, they'll reduce their potential income and this is not true. Narrowing down the group of people you target will help you increase your earnings because you can tailor your message to speak directly to them.
Think about it like this; you're in a crowded party and someone on the microphone is rambling about the event and how happy they are that everyone came and so on. You may catch bits and pieces of the speech but because the message is for everyone, you're probably going to keep socializing.
Now if someone gets on the microphone and calls out your name or business and thanks you personally, you're going to stop dead in your tracks to hear what they're saying. This is what I'm talking about, you have to pick a selected few and speak to them directly because when you do, they will listen.
Are you clear on the role you play in the business?
One of my favorites quotes is from James Altucher. The quote says, "I find that many entrepreneurs are trying to do everything when it would be cheaper and more time-efficient to delegate, even if there are monetary costs associated with that". 
You can't wear every hat in your business expect exponential growth. It's just not practical. Successful entrepreneurs learn how to effectively delegate tasks that they don't enjoy, do well or directly affect the bottom line. If you're doing bookkeeping, administrative or design related tasks, who's out there building relationships with your prospects, creating new offerings and working to up-sell current clients? Virtual Assistants are the best thing since the internet. They give you access to a full team without having to deal with office overhead, training and employment taxes. 
Now if you can check all of these things off of your list, it's time to get your strategy in place. Get out there and make it happen in the new year!
I hope that this article has put you closer to having an awesome new year. If you have comments or tips you'd like to share, please use the comment box below.
To Your Success,