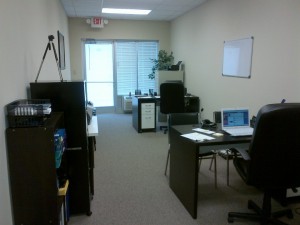 McDonough, Georgia, May 9, 2012 – Apex Virtual Solutions, a leader of virtual administrative support and creative design services is expanding its efforts and opening a new location in McDonough, Georgia on Westridge Parkway. The office will officially open for business on May 15, 2012 and will offer entrepreneurs a great line of new and revamped small business support services.
"We are extremely excited about our expansion into South Atlanta. We stand behind the quality of our work and are eager to share our services with this new target audience," says Owner, Trena V. Stubbs.
The new location on Westridge Parkway will give Apex Virtual Solutions access to a whole new group of clients. Small business owners will be encouraged to stop in for a face to face consultation on all website design and marketing related projects.
"This new office will allow us to be more personable with our clients and enable us to continue providing the attention to detail that we have been most known for," says Trena.
About Apex Virtual Solutions
Apex Virtual Solutions offers a variety of services including virtual assistant support, website design and online marketing. Apex Virtual Solutions became a fully operational service based company in early 2007. We are committed to helping our clients explore new and creative opportunities that will help them generate additional income and create systems to successfully handle such growth.
###
Contact Information:
Apex Virtual Solutions
Phone: 866-874-3647
www.apexassisting.com