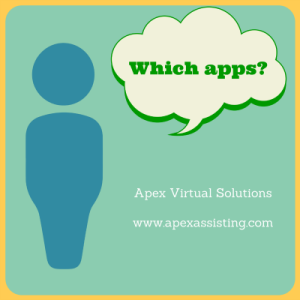 Businesses are run much differently than they were 10 years ago, mainly because of major advancements in technology. Technology throws out all of the "don't know how" excuses because it makes implementing tasks as easy as clicking a button.
Today there is an app for everything. Apps were once thought of as simple phone games to kill some time, but now many business owners rely on apps to run their companies.
Since there are so many apps available, the hardest thing is trying to figure out which one to choose.
Here are a few that you may want to consider for your business.
Dropbox is a great app for business owners that have teams.  It allows them to work on files in the same folder, at the same time and collaborate on projects from anywhere.  This is all done while keeping the IT department in full control.  The IT admins have comprehensive audit logs that track everything that is going on, from what's being shared to who is sharing it.
Dropbox is available on Windows, Android, iOS and Mac devices.  It's also compatible with over 300,000 other apps.
Cons
Compared to some of the other cloud storage providers, Dropbox can be a little expensive if you need larger amounts of space.
Square is really growing in popularity, it's free to download on Android and iOS.  It can be easily used on smartphones in the field or on an iPad at your counter and with the addition of the Square Stand, more business owners are ditching traditional cash registers for the sleeker look of the Square Stand.
All major credit cards are accepted at 2.75% per swipe or card information can be manually entered at 3.5% + 15 cents per transaction.  Receipts can be sent via email, text or by connecting a receipt printer to an iPad.
Square provides its users with analytics which allows them to study the trends and habits of their customers.  Users are able to see what's most popular, their most frequent visitors and average cost per spend.
Cons
Square has limited tech support.  So setting up features like sales tax rates can be difficult for users that aren't tech-savvy.
People change their contact information all the time but with Addappt, your contacts will stay up to date.  Whenever one of your contacts that also has the app makes a change, their information is automatically updated in your address book as well.  This is perfect for following up with clients or reaching out to other business owners that you don't talk to on a regular basis.
Cons
The main drawback to Addappt is that your contacts must have the app in order for it to work.
Conclusion
These are just a few apps that business owners are using to make their lives easier.  Developers are constantly creating new apps.  It's going to continue to change the way that we communicate with our clients as well as our business associates.
Please leave a comment below letting us know what apps you use to make your business run smoother.