Are you spending countless hours stuck behind your computer doing tedious secretarial work? Tired of not being able to focus on what you do best? Hiring our experienced virtual support team allows a greater level of flexibility and is often a more affordable solution.
We are here to help you grow your business faster and more efficiently. You can delegate your office tasks to Apex Virtual Solutions while you and your team focus on strategy and working directly with your clients.
Today more companies are choosing to hire virtual help with little to no onsite support. This business structure is just as effective as having traditional employees.
If you're uncertain if this type of service is a good fit for your business, call us today at 866-874-3647 for a no hassle, no pressure consultation.
Invest in your business now. Can you really afford not to have virtual administrative support? Sign up today.

Here are examples of how we are currently supporting our clients:
Back Office Virtual Support
Need help with invoicing, collecting past due payments, order fulfillment, appointment scheduling/confirmation, document processing, form creation, vendor relations management, booking travel accommodations, etc. Our virtual assistant team is ready to be your online secretary.
Online Calendar Management
Never worry about double booking or missing deadlines. We can handle scheduling reminders, confirming appointments, creating to-do lists and regular maintenance.
Internet Research
Our team can help you meet important deadlines by providing online research for your reports, proposals, books and more.
Email Management
Keep your email clutter free with our email management services. We can keep your inbox organized and clutter free.
Project Management
Do you need help coordinating projects, team members, client work or other aspects of your business? We have just the solution, call us today at 866-874-3647.

Why Choose Our Virtual Assistant Services?
No long term contracts needed, use our services only when you need them

Little to no training required

Save money on employee taxes, worker's compensation, benefits, office space and any other fee associated with have a traditional employee

Only pay for the time worked on your projects or tasks
Wow! You are the best for sure!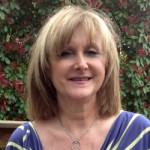 I hate to be redundant, but you are amazing! I appreciate all of the work and great advice you've offered for my business. It's great to see that there are still people in this world that will do what they promise they will do. You have been a true life saver. I'll definitely be sending some referrals your way.
I believe I have the best VA company in the ATL
I believe I have the best VA company in the ATL, Trena and the team are fantastic and have been patient with me since the beginning of me working with them, when I wasn't so sure about doing the whole virtual assistant thing. So I am sure her and the team will provide you the same level service I have been enjoying for a few years.
My Virtual Superstar!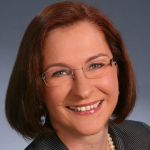 Trena, I can't tell you how grateful I am to have met you. You have made my life so much easier. If someone had told me 5 years ago that a virtual assistant could make my job easier, I probably would have laughed them out of the building. I appreciate everything you do from helping me manage my calendar to editing content for me. Thanks girl for being my virtual superstar!
I love my VA!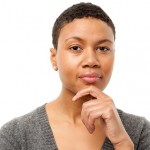 My Virtual Assistant handles all of the secretarial duties that I hate doing, like data entry, appointment confirmations and those ugly collection calls. I can now just focus on the things I like doing, like actually making my jewelry, which is why I started my business in the first place.

Cynthia Richardson
CR Consulting