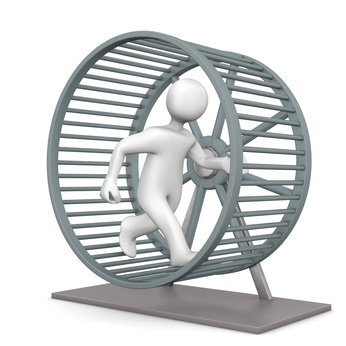 Life as an entrepreneur comes with many challenges.  The hustle and bustle of a busy day can leave any entrepreneur feeling drained.  Successful entrepreneurs find ways to make sure that they can handle the day and function at a high level.  Some choose energy drinks, others use coffee but many entrepreneurs have discovered the power of exercise.
Regular exercise has proven to increase energy which results in more productive work days.  Since running a business can be very time consuming, many entrepreneurs have difficulty finding time to exercise.  The fact of the matter is that one doesn't have to work out seven days a week to enjoy the benefits of exercise.  As a matter of fact, beginners should stick to just 3 days a week.
The key is to just get started.  The options are limitless when it comes to choosing which workouts you want to do.  The easiest choice would be to join a gym and get a personal trainer, but there are alternatives.  If a group setting is more fitting, there are fun options such as Zumba or Jazzercise.  For others, simply going outside for a walk or run does the trick.
In the beginning, exercising is like starting a business, it won't be easy but the long-term benefits are worth it.  As your work-outs become a part of your weekly routine, it won't be long before you start noticing changes.  Not only will you have more energy but you will look better and your confidence will be through the roof.
As your production as an entrepreneur increases, so will your desire to exercise.  Find out which exercises are right for you and make it a part of your weekly routine.