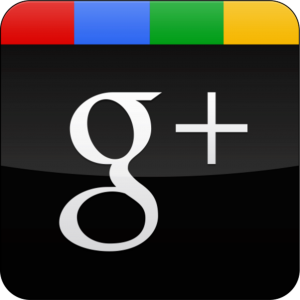 Yep, I remember it like it was yesterday, the day I decided to move from MySpace to Facebook. At the time it felt like I was cheating on someone that gave me no reason to whatsoever, but I did it anyway.  Why? Because that's what everyone else was doing. (I actually miss MySpace)
Not long after I became engulfed in Facebook and its cool features, I began to embark on my career as a marketer and Twitter was becoming a major topic of discussion. The only difference this time was that I was not going to leave Facebook behind, nope, not gonna do it. Instead I had to figure out how I was going to function in a world with two platforms.
Shortly after that, I realized that I needed a Linkedin profile, and then came Tumblr, Pinterest, Instagram and Vine; I was on social media overload. I had to accept the fact that there was no way that I could effectively manage every social media platform out there because there simply wasn't enough time in the day.
The best way for any entrepreneur, marketer or individual to effectively manage their social media presence is to stick to the ones that help them push their agenda. What do I mean by push their agenda? Well I'm glad you asked.
Ask yourself, what are you trying to accomplish by being on this platform and who's on it? Are you trying to get more clients, stay abreast of what's going on in the world or are you trying to entertain others? There are a variety of platforms available so make sure that you choose the one or ones that are a best fit for what you are trying to do.
Since I am partial to the business world and marketing is my focus, I must let you know that there is a new kid on the block that is great for pushing almost any business agenda. I know what you're saying, "Not another one," but trust me on this one.
Google plus or Google+ (however you want to write it) is one of the most complete platforms for individuals in the business world. Chances are you've already heard of Google+ but just in case you're not sold on its awesomeness just yet, here are a few things to think about.
Searchable posts
Each Google+ post gets its own URL. This is powerful because when posts may show up in the search engine as results to questions that people may have and it makes it extremely easy for others to share your posts. Think about all those powerful posts you made on other platforms that could have been helpful to so many people but were unfortunately eaten up by the timeline monster.
SEO
Because Google+ is Google's platform and your social media posts are searchable, it helps you with search engine optimization. For business professionals anything that is going to help them put their offering in front of the right people is a plus, (no pun intended). Since Google is such a trusted source for searching, what better way to get exposure than by using the platform that they created?
Future growth
The main reason I decide to single out Google+ is because I truly believe it is here to stay. They currently have over 300 million active monthly users and we can expect that number to grow substantially. Some of the features that make it great for business owners are:
Google Hangouts —  which is great for making videos, conducting interviews, etc.
Google Communities — which is used like a message board for specific topics
Lastly, unlike the other platforms (which by the way I love too) Google+ doesn't have to worry about how they are going to make money. Recently we have seen some of the other platforms begin to trade publicly. Stock holders are expecting a return on their investment so expect to see more ads and situations where you have to pay for things you were accustomed to using for free.
Not sure how to integrate Google+ into your current marketing plans? Contact us today for a free consultation. Have a comment or question you'd like answered? Get involved in the conversation by posting your comment or question below.