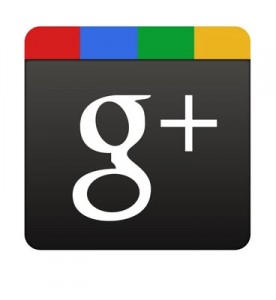 Google Plus is the new kid on the block. One can't help but wonder if there is room for another social networking site. The social media platform was on fire years ago when MySpace was at its peak, but then Facebook, Twitter, LinkedIn and a host of others came along. Now Google has launched its social networking site and they see no reason why it can't have its place amongst the elite, especially for business owners.
Business owners have been using social media for years to market their services and bring more recognition to their companies. Google Plus may be just what the doctor ordered for business owners. Unlike other social networking sites, each post is NOT sent out to everyone. Google Plus allows you to categorize your friends, co-workers, associates, etc. into separate circles.
This is really good for business owners because they can make posts that are specifically for business and then make posts that are strictly for friends and family on the same profile. This makes life as a business owner much easier, because they don't have to manage multiple profiles.
Not only is Google Plus easier for business owners to make posts, it is also easier for them to keep up with everyone. With the other social networking sites, everyone is bunched together on a timeline and it is very easy to miss something. With Google Plus, you can read all of you business posts when you want to without having to sift through the posts of friends and family and vice versa. This helps the business owner stay organized and more efficient.
Google Plus is new, fun, fresh and exciting. Business owners are going to find that it may be the best social networking site for separating business and personal life. So move over Facebook, Twitter and LinkedIn and make room for the new kid on the block, Google Plus.
Credits—
Apex Virtual Solutions (www.apexassisting.com) is global, online business support firm based in Atlanta, Georgia. We help client find alternative marketing and administrative solutions. For access to some awesome, revenue generating tips, signup for our bi-monthly newsletter.