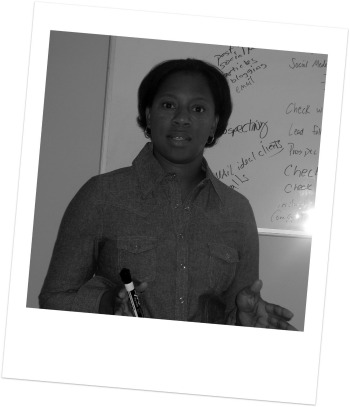 Most business owners and consumers can appreciate a good speaking event. It's a win-win situation for everyone involved. The audience gets some really great take-aways that they can use in their day to day activities and the speaker gains additional visibility.
Speaking in front of groups is 10 times more powerful that writing articles. Speaking, if done well, gives you instant credibility for you and your business. It also gives your target audience a sample of the goodies.
Here are a few tips to help you get started.
Finding a Topic
What will interest your target audience? Pick a subject matter that you have expert knowledge in and it also needs to be something that will hold the interest of your attendees. I use the term expert loosely. You don't have to know everything about your topic just more than your audience. In order to be seen as a credible resource, you need to be able to intelligently deliver your message in a way that is easily understood and be in a position to answer questions afterwards.
Practice
Make sure you are prepared when it's time to do your talk. Practice, practice, practice. You can never have too much practice. Webinars and teleseminars are a great way to ease into speaking.
No Pay, No Way
Okay, so what you're not getting paid to speak to groups. Everyone has to start somewhere and if you do it right, you'll earn business by showcasing your expert knowledge. You want to WOW your audience, they need to leave feeling like the only sensible option is to work with you.
Getting Booked
Finding places to speak with your target market is easier today than ever. People are now grouping themselves on Meetup, LinkedIn groups, Facebook, etc. Now all you have to do is perform an online search for a group that fits your topic.
Leverage
Incorporate ways to leverage your business using your talk without being too pushy or salesy. Here are some ways for you to mention your business at the event without being overbearing.
Have a display table at the back of the room and point people in that direction at the end of your talk

Give free consultations at the end of the event
Give away freebies that are branded with your business
Have a drawing for a product or service that your business provides
Don't put it off any longer, it's time to start spreading the word about your brand. If you have other tips or experiences you'd like to share, please feel free to drop them below in the comments section.