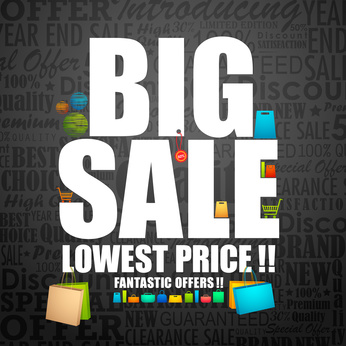 Can you believe it? The holidays are right around the corner. Companies know that it's time to get those holiday marketing campaigns into high gear. It's always a good idea to not wait until the last minute because poor preparation typically yields poor conversion rates. This time of year can be both overwhelming and stressful for small business owners especially service providers.
I think (and this is my opinion) that it's easier to sell products during the holidays than it is to sell services. Now this doesn't mean that if you're a service based business you can't make a huge profit during the holiday season. The key is to find a way to make your company stand out against all of the holiday chaos. Here are 10 tips that will help maximize your profits during this season of good cheer.
Don't wait until the last minute. You should be creating your campaigns now, like right now. If you're going to have a Black Friday and/or Cyber Monday sale, don't wait until the last minute to come up with something.
Turn on that repeat button. Your campaign should be on repeat and by this I mean don't just send out one promotional piece. Your campaign should be a series of promotional bursts. You can send multiple emails (maybe a count down until the final day of your sale), direct mail pieces, holiday cards, promote it on social media and even post it on your blog or website.
Add your special promotions to the bottom of your invoices that go out to your current customers. This is a great way to ramp up in revenue because these people already like and know the value you bring to the table.
Try a contest. You can create buzz for your business by creating a contest for your business. This is a great way to get people involved and bring awareness about the services you offer.
Package it. There's no better way to add value than packaging your services. When services are packaged people often feel like they're getting more value for their hard earned dollars.
Don't forget your call to action. Make it easy for your prospects to make a purchase by giving them some type of direction.
Customize your message. Each promotional campaign should be tailored to a specific audience. Create content that seems as if it was written specifically for the person reading it. If you're talking directly to me about something that solves a problem I'm having right now, why wouldn't I buy?
Get out and about. Don't just sit behind your computer waiting for the business to come. Go out into the community, meet new people and promote your business.
Partnerships. Partner with a company that offers a product or service that compliments what you bring to the table. Once you find a company that's a good fit, the two of you can create a package that contains both of your offerings. Two marketing minds are definitely better than one.
Be creative. Your holiday marketing shouldn't be the same old thing you've been promoting all year, do something creative. People don't want to see the same message you've been sending all year and the only thing different is that you've put a holiday ribbon on it.
I hope this information has been helpful. Do you have some holiday marketing tips you'd like to share? Is there a question you need answered? I would love to connect with you in the comments section below.