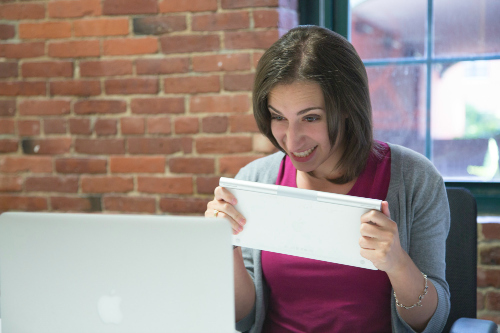 How much does a WordPress website cost? I'm just looking for something really simple and quick. This is usually how a meeting or phone conversation starts when we get prospects inquiring about our WordPress website design services. Many business owners choose the WordPress platform because of its modern look and rumors of its ease of use. Providing prospects with a quote can be difficult if all of the information is not provided during the consultation. There are so many variables that affect the costs associated with creating a WordPress website.
Prospects assume that because the platform is advertised as being very user-friendly, that creating it should be a snap and the cost should be dirt cheap. I frequently visit Craigslist and other online classifieds just to get a feel for what consumers are looking for and get a feel for their expectations. Sadly, I run into many postings where business owners are looking for websites with all of the bells and whistles for the awesome rate of $200. They rationalize it by adding that it's just a WordPress website, they don't mind using a template and they hear that it's easy and quick to build. In fact, they'd do it themselves if they had the time.
When I see things like this, I run (very quickly I might add, lol). Although WordPress offers some very user-friendly features for the non-techie, there are a lot of things that professional website designers bring to the table that most business owners wouldn't even think about. Things that really matter in helping build a great online presence. Now I say all of this to get to my point of, how much does a WordPress website really cost? Well to be frank, it may cost you a lot and it can cost you a little, but my friend, it will cost you (in my plumber voice from the 1990's sitcom, Martin). Your website is one of the single most important real estate purchases you will make for your business. Now it doesn't mean that you have to spend an arm and a leg, but it does mean that you should ensure that it includes everything you need, to flourish online.
Before I get to actual WordPress website design pricing, let me throw out an analogy for you. Let's say that you run a small business and your customers are located all over the world. You're looking to purchase a company cell phone to use when you travel across the globe to visit your clients. You want to be smart with your money but you also want to be able to connect with your customers no matter where you are in the world.  You've finally narrowed down your phone plan for consideration. Option 1 is a premium service with thousands of towers, offices all over the world and they guarantee international coverage but it comes with a pretty hefty price. Option 2 is a third of the cost of option 1 but they only have a few hundred towers and limited coverage. It's a pretty obvious decision here, right? You're going to go with the most reliable coverage because you need it in order to run your business efficiently.
Okay so let's take it back to your WordPress website. This is your online office and in many cases the first thing prospects will see. Why wouldn't it be just as important to get a professional website designed? A professional website built using WordPress typically starts at about $1,000 and goes up depending on the functions needed in your business.  Don't be fooled by those $99 website offers, trust me they do not come without sacrifice. Some of the things you need to look for in your next WordPress website design include:
A Custom Look
Even if you use a template, you want it to match your company logo and brand. Your website should also be very clean and professional in appearance.
Do You Need a Blog?
If you're going to be blogging, make sure that they set your blog up for you.
Training
Unless you're going to let the designer maintain your website, be sure that they include some training to show you at the least how to make basic updates to your website.
Are You Looking to Get Found Online?
SEO is a given if you're going to expect prospects to find you online. Can your website designer provide you SEO services and do they have samples of past work? If the designer doesn't do SEO, make sure they can provide you with a credible reference.
Shopping Cart
If you are looking to sell things on your website, you need a shopping cart setup. Along with this shopping cart, you'll need…
A secure payment gateway for online purchasing safety
A backend area that allows customers to register for an account and track the status of their order
A merchant account to process payments
Custom Forms and Landing Pages
A great website designer also has to have some marketing expertise. They should be able to help you set up landing pages and call to actions that will put targeted leads into your sales funnel.
Social Media
Your website will need social media sharing options along with an easy way for prospects to connect with you via your own social media profiles.
Mobile Capabilities
Everyone uses their phone or tablets today to browse the web. A professional business website is expected to have a mobile friendly version. There's nothing worse than having a website that displays beautifully on your computer but looks like a load of crap on your mobile device.
Great Branding
Your company website goes beyond your selected URL; you need to have a consistent brand across the web. This means that your company's Twitter Profile, Facebook page and any other profile that you've set up online has the same look and feel as your website. This should be included in your website design package.
This is just a quick list of things that you should look for in a professional WordPress website, there are tons more out there. During the consultation phase, you should be sure that you are clear on what is included in your website package, don't be blind-sided by some shifty designer only looking to make a few quick bucks . If you'd like to continue the conversation, I'd love to connect with you so please feel free to submit your comments and questions below.