The frequency in which you should email your subscribers is a very common topic with businesses that truly value and understand the importance of growing their email marketing list. We're told to provide content of value but how often should we be giving our prospects and clients this information delivered to their inbox?
The real answer is that it varies on your target audience and the industry in which you are in. For example, if you provide news and information that changes frequently, you may want to have a weekly or bi-weekly publication or email blast. For other industries, once a month may be sufficient. The most important thing is to set a schedule and stick to it so that your emails are on a schedule and your subscribers know what to expect.
A few other email marketing tips have been provided below for your convenience.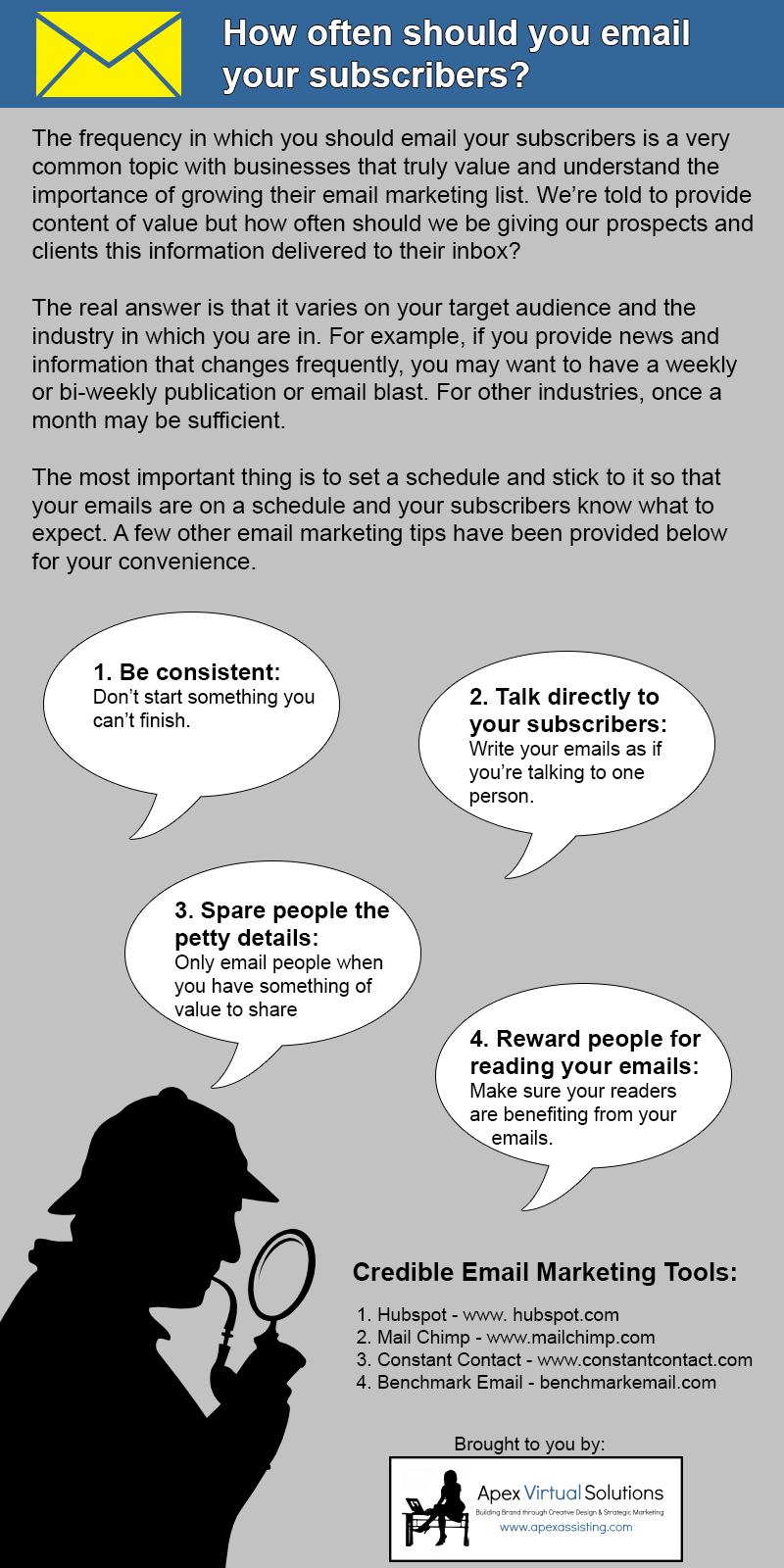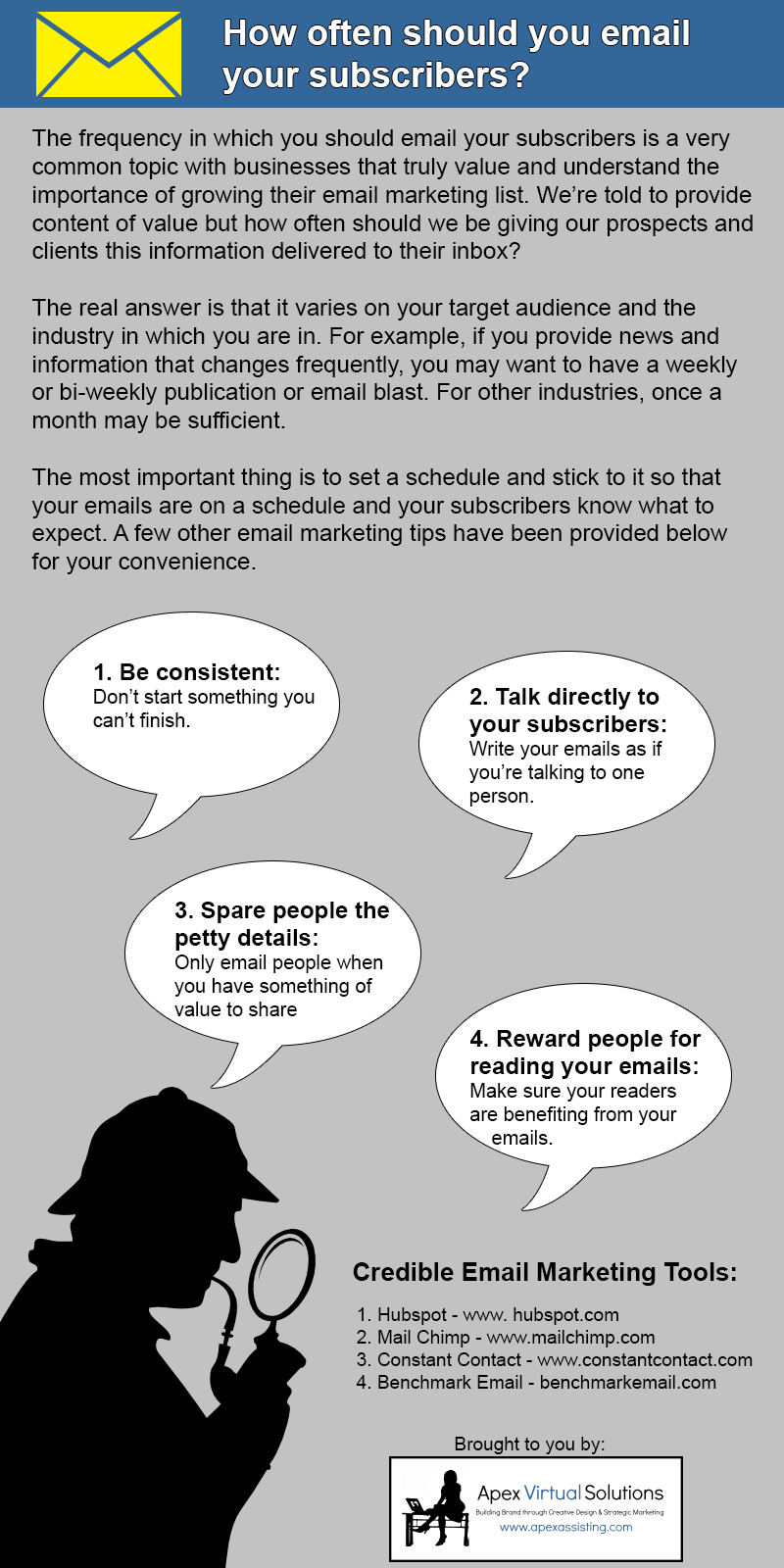 Want to add this to your own website? Use the embed code below.
<a href="https://apexassisting.com/wp-content/uploads/2014/01/How-Often-Should-You-Email-Subscribers.png"><img alt=" How-Often-Should-You-Email-Subscribers" src="https://apexassisting.com/wp-content/uploads/2014/01/How-Often-Should-You-Email-Subscribers.png" width="800″ height="1600″ /></a>