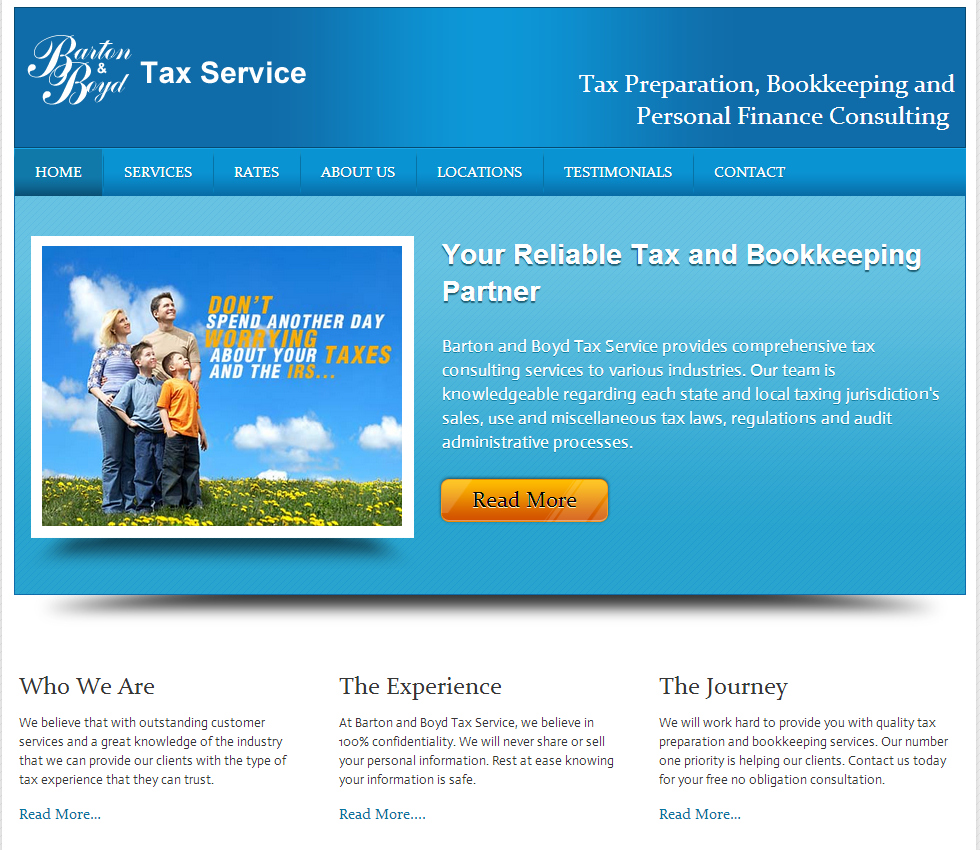 Whether you're a website designer or have a website, at some point the updating question comes up.  How often should a person or company update their website? Well depending on who you talk to, the answer will vary. I have heard designers say 3-6 months, 9-12 months, 2-3 years and a few even said never.
All of these answers at some point could be true. It really depends on the website. You may even find out that your website only needs little changes and not a complete overhaul. Sometimes, little updates can make all the difference. Here are my top  3 tips on when and why a website needs redesigning.
High Bounce Rate
I guess, I should probably start by explaining what it means to have a high bounce rate. Bounce rates are like kryptonite for a website. If your bounce rate is high it means that people are finding your website, but they are quickly making an exit. In most cases this is caused by confusion or misrepresentation.
Every website was created with an ultimate purpose whether it's to generate revenue, fill a void, practice a hobby or to simply have a voice. If your website is confusing, offensive or not what the visitor thought they were going to find, you'll look at your website stats and see them coming but quickly leaving. If your bounce rate is high, you should seriously consider talking to a professional designer, most of them will offer a free review or consultation. Trust me, if they're leaving quickly, something is wrong.
Has Your Business Model Changed?
If your business has taken on a new direction since your site was created, it may be time for a re-design. The look of your website should match your message and resonate with your target audience. Contact a credible expert for professional advice. Taking shortcuts will save you money right now but you could end up losing a lot more than you saved in the long run.
Have You Took a Peek at The Competition?
While I don't advocate keeping up with the Jones, I do think that it is very important to stay competitive. It's okay to spy on the competition. If your competitors are using more current technology and offering great conveniences like online bill pay, online account management, instant online quotes and your site is not, you may want to think about revamping. It's important not to go tit for tat, but try to stay relevant and make it easy for your prospects and customers.
The decision to redesign should be taken very seriously It is definitely no walk in the park. If you are going to take on this type of project, it will go a lot smoother if you have all of your information ready before any work begins. The type of questions you need to be able to answer are:
Who are you trying to target online? What do they look like on paper (meaning how old are they, what is their highest level of education, where do they typically shop, etc)?

What do you want people to do when they get to your website? (Subscribe to a newsletter, Request  your free offer, Make a purchase, Get a Quote, etc)

How do your visitors typically view your site? Is it using a mobile device, laptop, are they primarily MAC users?
Remember that it's okay to not have all of the answers. That's why every industry has experts and people that study a particular niche. In order to make your website the most effective, it's important that the person or company you consult with isn't just a website designer. You want to speak with a designer that creates revenue generating, marketing focused websites because it takes more than a pretty look to close the sale.
Need help deciding if your site needs a re-design? Complete our online form for a free website review. It doesn't cost anything and you don't have to speak with anyone. Simply fill out the form and your results will be emailed to you.