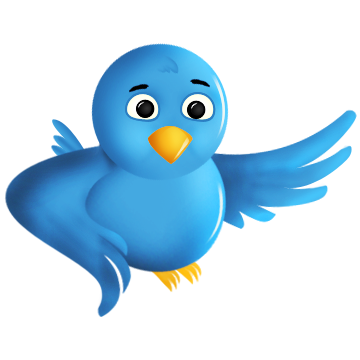 Social media can be a sore spot for small business owners. A lot of our clients think that the financial return doesn't match the amount of time invested. The key take away that we give our clients is educating them on the difference between short term and long term marketing strategies. Both are needed to build a stable, successful business.
Social media often falls under long term strategies because the primary purpose of it is to build relationships through interaction and transparency. In this article, I'll explain how small business owners can turn Twitter into a well-oiled, money pumping machine.
Be Engaging
In order to build good relationships, you have to get your prospects and clients involved. A successful social media strategy requires two-way communication. It can never just be about you and your business.
Recognizing Sore Spots
The internet has become the #1 go to for information. People are no longer just using search engines to find answers. They are also turning to social media, colleagues and forums. It's important that people know who you are and how your business can help them find a solution.
Strategic Alliances
Seek out the heavy hitters that provide a different service or product than yours but shares the same target group. You want to build alliances with these people because they already have a huge following and they can talk you up to their group.
A Picture Says a Thousand Words
Let's face it; no one goes to social media for heavy reading. People want to see pictures (yes even from businesses). Sharing pictures about your company is a great way to create excitement.
Lead Them to the Water
The goal is to convert prospects into paying clients. You have to lead your prospects into the direction you would like them to go. The easiest way to convert prospects is by staying in regular communication with them. You should have a landing page that your followers are directed to in which you give them something of value in exchange for their email address.
Of course, there are other variables that go into successfully managing your social media accounts; this is just a preview of some of the things involved. I'd love to hear some of the tips and strategies you're currently using in your social media strategies.
Don't have time to focus on social media? We'd love to manage your profiles. Contact us today for a free consultation at 866-874-3647.