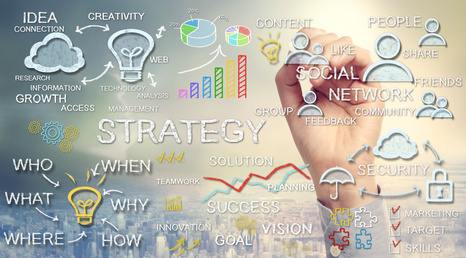 The sales process is a lot longer than it used to be and part of this is because of the internet and the plethora of resources that are made freely available to prospects. It's gotten even harder to give away your free stuff because people are careful about disclosing personal information like email, they automatically assume that there's a catch or that they'll become a part of some random, pointless spamming campaign.
Companies have to work harder to attract more clients to their business and it's getting especially hard for new businesses with no proven track record or recognizable brand. Growing a business doesn't have to be expensive but if your budget is limited, you will have to roll up your sleeves and get a little dirty. You can't be successful with no money and a poor work ethic, something has to give.
In this article, I will share with you some very cost effective short term and long term marketing strategies that you can use to attract more clients to your business.
Networking
Although sometimes very time consuming, networking can be a great way to land new clients. Statistically these are also the clients with the highest retention rates. Networking comes in various forms like:
Community Service – Volunteering is a great way to put your brand out there in a big way. Everyone loves a company that gives back and there's no better place to start than your local community.
Professional Associations – Joining professional groups is a great way to meet new people with similar interests. The people in these groups could become clients, send you referrals, or be willing to partner with you to form a strategic alliance. Your local Chamber of Commerce is a great place to start.
Join an Organization for Women or Men – Being a part of a club or organization designed for men or women is another great way to build relationships. Even if the members of your group don't become clients, they might be able to send you some really awesome referrals.
Networking shouldn't be viewed as an easy way to get new business; your purpose should be to build relationships and to become a valuable resource for the people around you. This will make your business more credible and people will always think of you when they (or someone they know) need the service or products that you offer.
Strategic Alliances
Joining forces with a business that shares your target audience is a great way to double your marketing efforts. For example a graphic designer could benefit from partnering with an SEO company or a website designer. Another example would be a fitness coach partnering with a life coach. You'd be surprised at how much your clients will love you if you had a guest speaker at your next event that actually brought something of value to the table.
The idea is to find a company that offers a service or product that compliments what you bring to the table. It's important to get all of the details in writing and to make sure both parties are benefiting from the union.
Press
There's nothing like good press. Reach out to some of the top blogs in your industry or even blogs that appeal to your target audience. See if they would be willing to write a blog about your company and if you really want to get their attention, write it for them so that's less work for them to do.
Content Marketing
Content marketing is one of those long term marketing strategies I mentioned earlier. Publishing great content online is one of the best ways to attract traffic to your website. It's not going to happen overnight but consistency in your work will prove to be very beneficial in building your brand and keeping prospects in your funnel.
Word of Mouth
When was the last time you told someone what you do? Word of mouth is one of the best and most affordable (because it's FREE of course, lol) ways to build your business. Everyone you come in contact with should know what type of business you are in. People are more likely to buy from a company that was referred to them over some random company they've read about online.
What was the last thing you did that got you a new customer? Don't be shy share the wealth. Have questions about a strategy you've been considering? I'd love for you to connect with me using the comment form below.