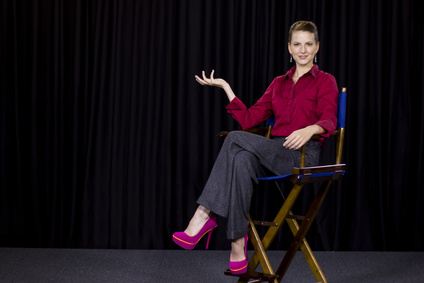 The term expert is usually associated with a person that knows more than most about a particular topic.  If we related it to business, most people would probably agree that Warren Buffett is an expert.  If we were talking about music, it would probably be safe to say that Clive Davis could be labeled as such.
Both of these guys have succeeded in their respective industries and most importantly; people value what they say.  But what will it take to be considered an expert in your industry today?   With the advancements of the internet, establishing yourself as an expert would probably be a lot different from the way that Warren Buffett and Clive Davis achieved their status.
Here are 5 tips you can use to establish yourself as an expert in your industry.
Study your industry
I can't put enough emphasis on how important it is to know the ins and outs of your industry.  There shouldn't be too many situations where someone asks you an industry related question that you can't answer especially if it's directly related to your niche.  You should also be familiar with the heavy hitters in your industry.  Read their publications, subscribe to their newsletters and follow them on social media.
Create a blog
By having an active blog, you will have a voice and a reference for topics related to your industry.   Content is king when it comes to proving your expertise.  Make sure that you are blogging on regular basis because as your content grows, so does your reputation as an expert.
Guest blog
Guest blogging isn't just for the benefit of the blog you are writing on, it allows you to share your message with an audience that someone else has built.
Videos
Today, more people are watching videos on their computers, phones and tablets.  YouTube currently gets over 1 billion views each month.  The key is to put your message in front of as many people as possible and video is a great platform for doing so.
Do speaking engagements
Public speaking is one of the most powerful ways to prove that you are an expert in your industry.  In most situations, speaking engagements usually come after a track record has been built.  For example, once you have built following on Twitter and your YouTube channel has reached a certain number of views; you may start receiving invites to do speaking engagements.  You can also reach out to groups and organizations; you don't have to wait for them to come to you. Commanding the attention of a room of people is half the battle, make sure you have a solid topic that you can present clearly and be ready to answer questions.