When was the last time you or someone from your company personally reached out to your current customers? We spend so much time trying to find new business that we tend to forget about the people that are already spending money with us. Don't get it twisted, you definitely want to always be prospecting bu if you're not able to retain current business, are you really experiencing growth?
What can businesses do to encourage customers to spend more money?
Here are some things you can start putting in motion right now so that the revenue from your current clients makes a positive shift.
Building Greater Loyalty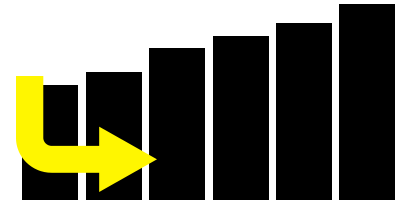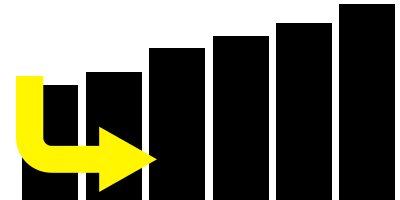 Nurturing your current customers will help you retain their business and put more money in your pocket. You have to understand that the people currently spending money with you already like and trust you.
With new prospect marketing, you're competing for their attention and with current customers, they already have an ear in your direction. So how do you build greater loyalty with people already investing in your services or products? Here are a few steps you can take that are sure to show your customers that you genuinely care about providing them a great service.
When you reach out to your customers, call them by their name instead of sending out generic emails or referring to them by their company name.
Reach out to customers just to say hi or to wish them a great holiday. Don't wait until you want something or have a promotion to send them an email or give them a phone call.
Send them important and helpful information that you found about their industry or personal interests.
When you're introducing a new product or service give your customers the first dibs at trying it out. This is a great way to make them feel special and appreciated because it shows that you value their opinion.
Host events or training workshops that are useful to your customers.
Everyone likes to feel special and needed.
Add Value
Another way to get your current customers to up their investments or spending is to offer them additional value added services. If your customers are happy with what you're currently doing for them, they will be ever so grateful if you have found a new way to add to their current experience. If you are introducing a new offer, make sure that there is value from the customer's perspective because you don't want to risk losing the business you're already getting from them.
Ring a Bell?
Never assume that your customers are familiar with the list of services or products you offer. Make sure that they are fully aware of everything your business provides. This is especially important if you have added a new service or product, updated your website or changed how you work with your customers. You'd be surprised to find out just how many customers you have that haven't been on your website since they started working with you.
Offer a Trial
Offering a trial for free or at a discounted price is another way to increase sales with your customers. This trial period is a great way to get them hooked on some of your awesomeness. You're letting them test drive a product or service that you know will benefit them. This test period is your chance to upsell.
The hardest part of any sale is winning over the new prospect. Well if you're reaching out to current clients, the battle is already half won. The tips in this article are a great way for you to start increasing your earnings. If you have something you'd like to add, please share it with us in the comments section below.
All the best,