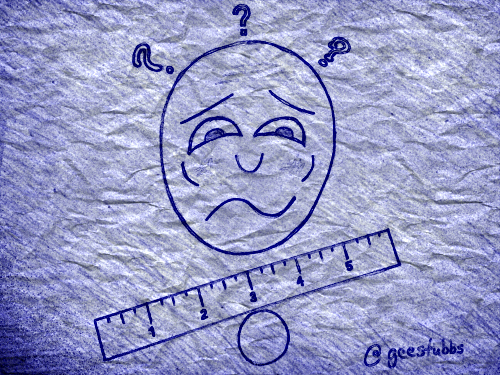 Determining whether or not your content marketing efforts were a success can be a little tricky.
Content marketing takes time and consistency before you start seeing significant results. Many business owners like to know exactly when they will begin to see results and the truth is that it depends.
The results of content marketing aren't exactly cut and dry or black and white, but there are a few metrics that should be considered when determining if your efforts were a success or not.
Keep reading if you're interested in seeing how you can measure the success of your content marketing strategy.
Goal Setting
Many content marketing campaigns are doomed to fail before any work is done because of unrealistic goals. Goals should be set depending on the current position of the company; how many years they've been in business, number of employees, etc. For example, let's say that Company A is a start-up that's only been in existence for 3 months. They have a team of 3 people, their website just went live a week ago and they're currently putting the finishing touches on their Facebook and Twitter pages. On the other hand, Company B is a more established company that has been in existence for over 15 years. They have a staff of 25 people, a very active website and blog and a large following on social media.
Both of these companies are about to start a content marketing campaign but because they're in totally different stages, their goals are probably going to be very different.
Exposure and Awareness
Even though Company A and Company B are in different stages, they are both trying to get more exposure and awareness. For company A, content marketing will help give them a voice and establish them as legitimate players in their industry. Since they are the new kids on the block, they're focus is to attract total strangers. Their success in terms of exposure and awareness is contingent upon the number of new visitors they get to their site, new followers on social media, and subscribers. Once they have a good formula for getting people to pay attention to what they are doing, then they can move on to the next stage.
Exposure and awareness for Company B may be similar to that of Company A but the numbers they are hoping for will probably be larger. Perhaps they are using content marketing to appeal to a different audience than the one they currently have. Also since the company is much more established, they may be using content marketing to help push a new product or service they are offering. Their campaign may even be more revenue focused whereas Company A is focusing more on building a following.
If both companies increased their following by 10% but no revenue was generated, this would probably be considered a success for Company A and a fail for Company B.
Analytics
The best indicator for success in content marketing is the numbers. As the saying goes, numbers never lie. As a content marketer you should always be abreast of your analytics. Things like your bounce rate, referrals, conversion rate, etc. are the best indicators for how well your content marketing efforts are doing. For Company B, their search engine rankings is probably one of their biggest indicators for success. Company B is probably in a position where they have a person or multiple people designated to content marketing, so their company will dig a little deeper into the analytics. Since Company A is still small, content marketing is probably a shared duty and the analytics will mean more as they create more content and their followers grow.
Conclusion
No matter what stage your business is in the same holds true for everyone, we should analyze the results of our content marketing efforts; whether good or bad, to help us make future improvements. With content marketing it's important to pay attention to trends and offer content that is relevant and helpful to our followers. Since so much content is being pumped out every day, content marketers will have to continue to come up with new and innovative ways to make sure that their content sticks out in the crowd.
I hope that you found this information helpful. I'd love to hear what you think. Please leave your comments, questions and past experiences below.
Signing Off,
Gminski Stubbs