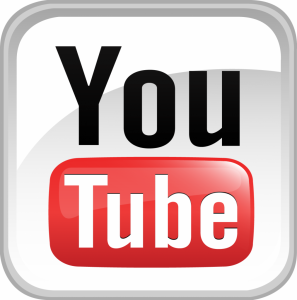 Small business owners are constantly trying to find out the best avenues for marketing their businesses.  In recent years, small business owners have found out that inbound marketing tactics seem to resonate more with consumers. Creating content that potential customers and clients find helpful is the way to go.
Blogging and article writing have proven to work as business owners establish themselves as experts in their industry.  However, the number of business owners using video marketing is growing because of the impact that video is proving to have with businesses across the world.
YouTube is undoubtedly the main platform for video marketing.  It is free, easy to use and the second largest search engine in the world.   Many small business owners have found creative ways to market their products and services through YouTube.  YouTube has a number of features that give you the ability to gain exposure unlike any other platform.
Here are 3 ways that small business owners market their businesses on YouTube.
Consistency
To hear that you should be consistent on YouTube is true even though redundant. One key to being consistent is to create reminders or a schedule in your calendar.  If you choose to do a video a week, make sure that your video is posted on the same day every week.  If you choose to post a video per day, try to post them at the same time.  Don't start something that you are not able to stick to.  The competition is stiff so you can't afford to skip steps or not stick to your format. The Apex team struggles greatly with this one, so we are all too familiar with how difficult it can be to stay on track when there are so many other things that need to be done for your business and for your clients.
Creativity
As your audience grows on YouTube, you have to make sure that you are creating content that makes viewers want to come back time and time again.  Make sure that you are pushing the envelope so that you are not boring your viewers.  When possible add graphics and try to incorporate tasteful humor in your videos.  Use different backdrops or film in different locations just to change things up.  The key is to be as creative as possible without deviating from the core message you are trying to convey.
Spy on the competition
Small business owners should always know what the competition is doing.  By watching other competitor YouTube channels, you can see what works for them and what doesn't.  Their style shouldn't be copied but it should spark some ideas on how you can make your own videos better.  Small business owners shouldn't just stick to watching videos related to their industry, it's okay to check out non-related channels, you'd be surprised how creative some of these companies are in their videos.
YouTube is a wonderful tool for small business owners and if used correctly can drive a great deal of traffic to your business.  At the end of your videos, make sure that you are reminding people that you have more to offer by asking them to subscribe and providing a link to your website and social media profiles.