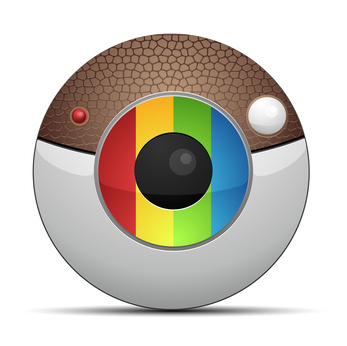 It's an exciting time to be a business owner.  Social media has provided a way for business owners and marketers to be more creative in their marketing efforts.  Facebook, Twitter and Linkedin are recognized as the heavy hitters in the business world but now there is a new kid on the block.
Instagram has burst onto the scene and business owners are trying to find out how to best utilize the picture taking app to grow their business.  Here are some Do's and Don'ts for using Instagram to market your business.
Do's
 Complete the profile
The first thing you want to do is make sure that your profile is complete and informative.  Your Instagram profile should have a clear description of what your company is all about and there should also be a link that takes them to your website.
Showcase your work
If your company has products, they should be displayed in your posts.  Let the viewers see and experience your products every way imaginable.  The wonderful thing about Instagram is that they also have video.  So now business owners can even give short demonstrations.
Be consistent
Make sure that you are posting on a regular basis.  For the best results, try to post around the same times every day.  This way your followers will know when to expect your posts.
Don'ts
Don't bore
After a while; just showcasing a product can become sort of mundane, so find a way to entertain your followers.  If you are stomped for ideas, just browse around on other people's Instagram pages for inspiration.  They don't have to be in your same industry, but they may be doing something that will give you an idea for your product or service.
Don't post too much
No matter how cool someone's Instagram page is, it's not cool when their posts dominate your timeline every day.  Try to reduce your posts to a respectable number so that you are not forgotten but also don't become overbearing.
Don't confuse people
When you make posts, make sure that you are describing what is in the picture or what is going on.  This is also a great way to get your followers to engage in conversation.