While we strongly recommend that all of our clients know how to navigate through Infusionsoft®, we understand that running the software is a huge task to take on. The larger your business gets, the more time it will take to manage Infusionsoft®. We would love to take this task off your plate. Contact us today at 866-874-3647 for additional information.
What type of tasks can our Infusionsoft® virtual assistants tackle?
Shopping cart setup
Create order forms, promo codes, and product uploads
Create new email templates and follow up sequences
Contact list segmentation
Email marketing campaigns
Billing automation
Product launch management
Set up and manage Affiliate/Referral program
Failed credit card process setup
Membership application setup
List management
Run daily, weekly or monthly reports
Importing contacts
1ShoppingCart Support for Your Business
As your 1ShoppingCart Virtual Assistant, here are some of the things we can help you with:
1ShoppingCart setup (cart branding & customization, auto-responders, tags, products, broadcast emails, etc.)
Affiliate program setup and management
List management
Opt-in Forms
Broadcasts
Coupon Codes/Ad Trackers
My VA Rocks!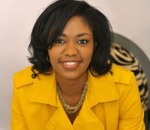 Just wanted to say thank you so much for your virtual support that has been so reliable. I truly appreciate your consistency and dedication to high quality work. You are the most efficient and most reliable virtual assistant I have had and I just wanted to take just a minute to let you know just how much I appreciate all you have done to support me as a small business owner. You have truly made my business life a whole lot easier! You Rock