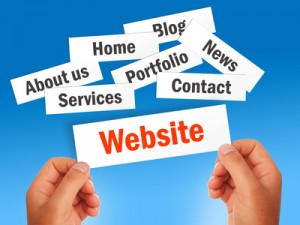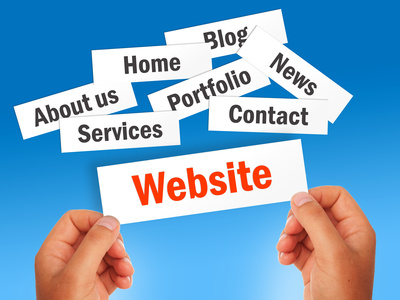 Creating your company website is serious business and it can sometimes be difficult deciding what route to go. The major factors in selecting a designer and the type of website you need will depend on your budget and how quickly you need your site up and running. In this article, I'll explain the differences in using a template based option versus a custom built website.
Website templates are a great way to stay on budget and within time restraints. Most companies think that by using a template for their website that they would be sacrificing quality but this just isn't the case. Templates can still be customized and altered by professional designers to fit the unique needs of your business.
Template Based Solutions
If you're a new business, finding the funds for marketing and start-up can be a real headache. Template based solutions are generally the best option if you are in the early phases of your business.
[ezcol_1half]
Pros
Budget friendly
Short turnaround time
Very little testing needed
Tons of selections to choose from
Know what you're getting before the work begins. Templates usually come with a live demo that allows you to see how the completed project will look.
[/ezcol_1half] [ezcol_1half_end]
Cons
You will be limited in the amount of customizations you will be able to make to your website.
Some website templates aren't SEO friendly.
There will be many other companies using the same template. No originality. Cookie cutter.
Information overload, too many options.
[/ezcol_1half_end]
Custom Website Solutions
Custom built website tend to be the choice for companies that have a larger marketing budget. These companies are looking for something that makes their business stand out among their competitors in addition to added functions to meet specific needs.
[ezcol_1half]
Pros
Greater flexibility and customization
Originality
Stand out from your competitors
Ensures that your website is SEO friendly
Usability – custom built websites are created to meet the specific needs of your business
[/ezcol_1half] [ezcol_1half_end]
Cons
More expensive
Longer planning and delivery time
No preview until the website is done, there's no demo for you to see before the work begins.
[/ezcol_1half_end]
No matter what type of budget you have, the biggest takeaway here is that your business needs a website to ensure online success. Hiring a professional designer is a great way to save on time and eliminate some of the hiccups you could face trying to do things on your own. If you're on the fence about which direction you want to go with your website, contact us today for a free consultation at 866-874-3647.
What type of website are you using for your business? I'd love to hear what you're using and how it's working for you. Join in on the conversation by adding your comments below.
To Your Success,