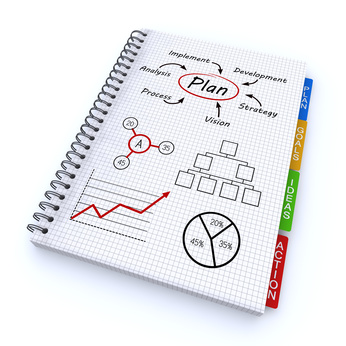 Lead Nurturing is the ability to build trust with your prospects through consistent communication regardless of their position in the sales cycle.
Every moment has to be capitalized so it's important that each time you touch a prospect, you're providing them with something of value.
While your potential buyers are weighing their options, your goal is to make sure that you're always in their thoughts (and in a good way).
Here are some of the key components when it comes to lead nurturing.
The Do's and the Don'ts of the Game
Don't shower your prospects with useless information. For example, if they reached out to you regarding inbound marketing, don't fill their inbox with website marketing and direct mail information.
Do contact your prospects when you have information that will help them. For example, if a realtor prospect downloaded your social media marketing cheat sheet, it would be a good idea to send them your "Top 10 Social Media Marketing Tips" or "The Best Social Media Platforms for Realtors".
Don't send out long drawn out emails, let's face it, no one reads them!
Do keep things short and simple. Having flashy images and cool fonts aren't really necessary in the nurturing process. Your prospect should be able to quickly glance at the email and see the value in it. Remember that we're not going for a hard sell here; the goal is to show them that you have their best interest at the forefront. After all, you're in business to help people so it only makes sense to do so by providing them with tools and tips that add value.
Do create a lead nurturing system that has a natural flow or progression that gently guides your prospects through the sales cycle.
Don't approach all leads equally.
Do carefully screen and sort your leads. Not everyone that reaches out to you or downloads your awesome freebie is going to be an ideal client. You don't want to waste time working a deal that was dead from the start.
Quick Getting Started Checklist
Identify your ideal prospect

Get a complete understanding of your sales cycle. Figure out the length of the sales cycle and how often you will be able to reach out to your prospects.
Create content to use in your campaign
Link your content to the sales cycle
Define your key performance indicators
Decide who will be in charge of creating, monitoring and updating campaigns
Test your system to get the best results
Remember that setting up a lead nurturing system doesn't have to be complicated. The biggest takeaway here is to put something in place so you're not losing valuable prospects. You can always upgrade it later. Don't worry about automated software or fancy gadgets, just get started!