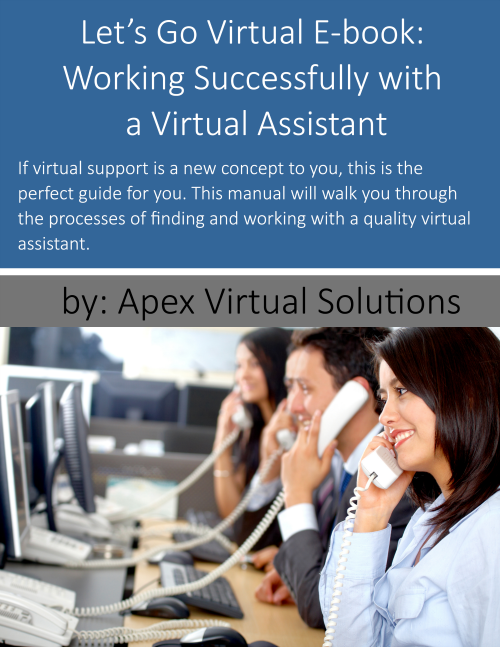 If virtual support is a new concept to you, this is the perfect guide for you. This manual will walk you through the processes of finding and working with a quality virtual assistant.
Some of the chapters include:
What is a virtual assistant
When is it time to hire virtual support
Finding good virtual support
Where to look for a virtual assistant
Decide what qualities you want in a virtual assistant
Questions to ask your potential virtual assistant
Complete the form below to receive your free copy.