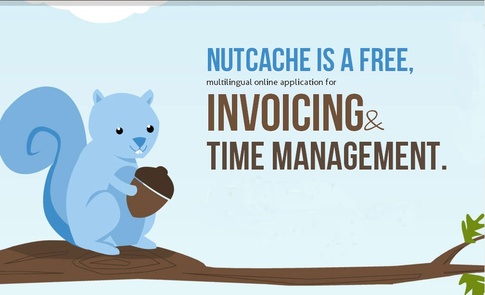 Even though we are a marketing and website design agency, we get all types of questions from our clients. Technology and software questions are usually at the top of the list. One of the most frequently asked questions is about invoicing and time tracking. Our clients want to know what we think is the best, what is the most cost effective, what free options are available, which tool is the most secure and so on. For this product review, I wanted to share a free invoicing and time tracking tool called Nutcache.
I found Nutcache by accident but I'm definitely glad that I did. This is a super option for new businesses and small business owners that are trying to watch their budget. It's simply amazing how many features this FREE little tool has to offer and I am elated to share it with you.
Product: Nutcache
Website: http://www.nutcache.com
Price: Free
Apex Rating: 4.9 out of 5 stars
So what's the story behind Nutcache?
Nutcache is an online invoicing and time tracking tool developed by Dynacom Technologies. Dynacom Technologies is a Canadian company that has over 20 years of experience in developing invoicing and accounting software.
Pros
Unlimited invoicing and estimates
Unlimited clients
Unlimited items
Ease of use
Track overdue invoices
Manage your expenses and payments
Timesheet and project time tracking
Manage employee timesheets
Online payment options for client invoicing
Real-time reporting
Cons
Limited customization – May not be ideal for a more established company
Limited team collaboration functions
Need help setting up your online invoicing or project management software? We would love to help you get started .Contact us today for a free consultation at 866-874-3647.