Working with our Team
Ever heard the phrase "It takes a village to raise a child"? Running a successful business isn't really all that different. While there are a few exceptions, having an experienced team to support your business is no longer an option if you're looking to stay competitive. We also understand that not every company can afford, have the desire or need for an onsite team. This is where virtual support enters the conversation. Why not enjoy the perks of having a team without the headaches associated with a staff on payroll?
So whether you need something as small as virtual administrative assistance or as large as developing a comprehensive branding strategy, our team will dive right in to support you in a way that is effective and productive. We are a results focused organization dedicated to seeing you reach new heights.

The Consultation
Is there really such a thing as a free, no hassle consultation? Of course, there is. The first step in building any successful team or partnership is making sure the chemistry is right.
When choosing your service provider, you really need to find a company or individual that has a similar work ethic and view point as yourself. We encourage all potential clients to contact us for a free consultation. This can be done via phone, skype or face to face and typically takes only 20-30 minutes.
The consultation gives Apex and you the opportunity to get to know each other. Apex will ask questions about you and your business (the type of work you do, your office procedures, the type of service you're interested in, etc). In return, we want you to ask us lots of questions as well. This process allows us to get a full understanding of your needs and goals.
What sets us apart from the Competition?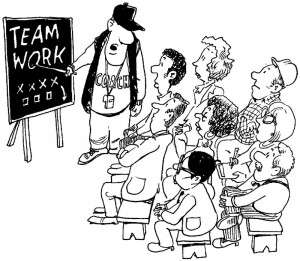 The biggest thing that sets Apex apart from other service providers is that there is no mystery. So what exactly does that mean?
We will never lie to you or tell you what you want to hear. If we can't successfully complete a project or get it done at the time you need it, we'll tell you upfront. Honesty is always the best policy.
You always know what's going on with your projects. Our project management site is always up to date so that our clients are always in the know.
Our business model provides our clients with the luxury of working with a talented team of professionals through a single point of contact.
Each client has a dedicated project manager that they can email, instant message or pick up the phone and call. This structure allows our clients to get a huge range of projects done that would have traditionally required multiple employees, a huge budget, office space and equipment.
Satisfaction Guaranteed
No long term commitments. Our services are month to month because we understand that the income of a business owners isn't always consistent.
Fast turnaround
Professional, high quality support
Moving Forward with Your Decision
Once you have made the decision to use Apex Virtual Solutions, you can complete our online set up form (located on the rates page) or we will send you an agreement via email. Before services can start you must sign and return this agreement. The agreement does not lock into any type of long term working commitment, it simply covers our policies and ensures that your business details remain confidential. Once the agreement has been returned, we will contact you to get your services rolling.