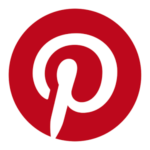 At this point in the game we're all familiar with the top social media platforms out there. The big dogs have all been able to sustain their place at the top of the social media totem pole for quite some time now, but the one that has been consistent but sometimes gets overlooked is Pinterest.
Pinterest burst onto the scene publicly in 2012 and quickly became the go-to platform for DIY projects. The platform allows you to save and share content on boards, also referred to as pinboards. Pinterest is dominated by females and some reports state that females make up over 80% of their active users. This is probably due to the fact that much of the content on Pinterest is catered around industries like fashion and home décor; however, craft projects, food, health and fitness do really well on Pinterest also.
Pinterest for Business
Like I've always said, if marketers and business owners see that something is getting the attention of a large demographic, they are going to find out how to make it work for them.
Pinterest actually makes things easier for business owners; there's Pinterest for Business which facilitates business owners who want to use the social media giant to help them sell their products or services. Users are able to connect their businesses to Pinterest and actually make transactions rather easily. The only issue is that your business can easily be overlooked because so many people are trying to do the same thing and it's becoming saturated.
So what should business owners do to stand out from the crowd and drive traffic to their profiles?
Major Key Alert
For years now people have been using social media as an avenue to build brand recognition and if they happen to get a sale it's an added bonus. For some business owners their patience may be wearing thin and they want to see a better return on their investment.
The way to get more action on Pinterest is to invest more time, energy and creativity into your pictures. High quality pictures will always get more attention and since most people use their phones or pads to view content on Pinterest you need to make sure that your pics are optimized and perform best on mobile.
Make sure that you are using accurate dimensions on your pics. Vertical pictures should have an aspect ratio of 2:3 and be at least 600px wide. It's also very important that your pictures also support or go with the thread that you're talking about.
Conclusion
Business owners will always compete for the top spot when it comes to getting the attention of potential clients and Pinterest is no different. Find out what type of content makes your ideal clients take action and be the best at delivering what they want. If you have to spend a little more time making sure that your pictures have the right dimensions and deliver the right message, don't hesitate to do so. It'll be worth it in the end when you're able to start making conversions on Pinterest.