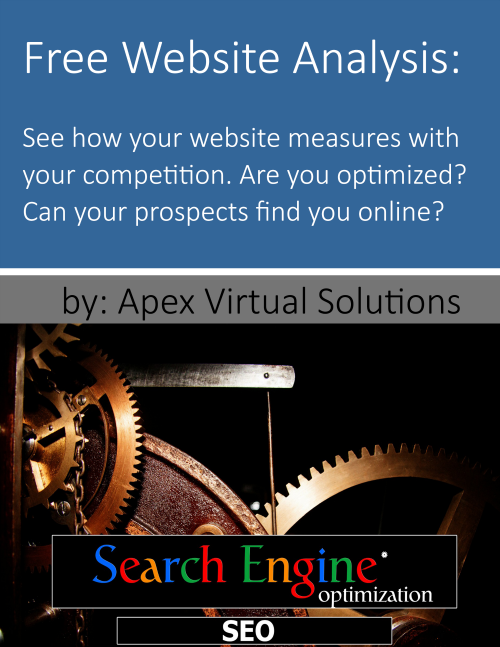 Our trained experts will MANUALLY review your small business website for FREE! You read that right, we don't use automated systems, we will have a real live person perform a basic review of your website using regular terminology that will be easy to understand and easy to implement.
YOU DESERVE TO GET YOUR MONEY'S WORTH FROM YOUR WEBSITE INVESTMENT!
Don't let your website be just another tool that you have only because someone recommended it! Your website makes it easy for prospective buyers to visit your business 24/7 and it's your job to make sure they leave with what they came looking for.
If you have a small business website and you're not happy with the results you've been getting, complete the form below for a website analysis.
Our analysis will address the following 5 key points:
Is your branding consistent with your company message?
Is your website user friendly?
Can your target easily find you through search engines?
What is your lead capture rating?
Are you motivating your viewers to take action?
This service costs you absolutely nothing, so why not get a second opinion! Please allow up to 5 to 7 business days for the delivery of your analysis. Complete the form to the right of this page to get started.
If your website is not converting browsers into qualified leads, you really can't afford to not take us up on this offer that requires no investment at all. This free analysis will be delivered to you via email in video format containing our recommendations for improving your website conversion rate.