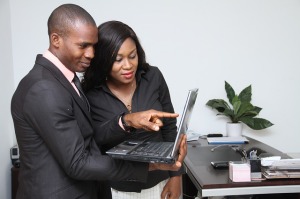 Did you know that in 2013 at least 60% of companies that targeted other businesses used webinars to promote their brand? Webinars are a great way to generate leads.
When done right, it's a win-win situation for everyone. Your prospects gain invaluable information and your business gains credibility.
Most companies that host webinars tend to put all of their efforts on making sure they provide high quality content. Great content is necessary if you want to see any conversions for your effort but you can't overlook promoting your webinar. No one will get a chance to see all of your hard work if you're unable to get people to register.
So what can you do to make sure you get people in front of their computers and participating in your webinar?
Be Relevant
The topic you choose for your webinar is important. You want to present something that provides a solution to a problem your targeted buyers need help with. For example, if you offer human resource services, you many to host a webinar that provides an outline on new employee recruiting or effectively managing a team.
Timing is everything
The day and time of your event is just as important as creating the content and promoting the event. Research has shown that the best days to host a webinar are Tuesdays and Wednesdays. Mondays are not good because a new week is starting and people are trying to get back into the swing of things. By the time Thursday comes, people are ready for a break and they're already mentally half-way into the weekend.
If you want people from around the world to participate in your webinar, it's best to have it at 1PM EST or 2PM EST. Mornings and close to lunch are bad times because most meetings are in the mornings and only food is on the brain the closer it is to lunch.
Get the word out
Putting together a successful webinar cannot be a last minute decision. You need time to properly prepare and time to promote your event. It's recommended that you start promoting your webinar 3 weeks in advance.
Record your webinar
Okay, let's be realistic. Not everyone that registers for your event will be able to attend. Things happen and schedules often change, especially in business. Give your registrants access to your webinar after the live event. Let everyone know that they will be able to access the webinar if they are not able to attend and be sure to provide them with clear instructions on how to do so.
Make signing up easy
I know it may be tempting to ask all of your qualifying questions on your webinar registration forms but if your sign-up form is too long, you're going to scare a lot of potential buyers away. Keep your forms short and only get the bare minimum. The highest converting forms only have 2 to 4 form fields.
Don't skimp on the details
If you want business owners and busy professionals to take time out of their day for your event, you have to provide them with details about the event. Be clear, truthful and as descriptive as possible about what you will be presenting.
Create an appealing landing page
Every webinar needs an awesome landing page. You want to present your information clearly and without clutter. The landing page for your event needs to answer the following questions:
What is the topic of the webinar?
Who is the webinar intended for? What does the ideal target audience look like?
When will the webinar take place?
How can people access the webinar?
Who will be presenting during the webinar?
What can the attendees expect to learn from the webinar?
Why should people attend your webinar?
Don't forget to send reminders
You should have reminders scheduled for 2 weeks in advance, 1 week in advance, the day before your event and the day of your event. These reminders will increase your attendance rate and show that you are serious about what you do which leads to greater credibility for your organization.
I hope that the information provided has been useful. If there are tips that you'd like to share or maybe if you have questions about your upcoming webinar, please don't be scared to leave a comment below, I love a good discussion.
To Your Success,