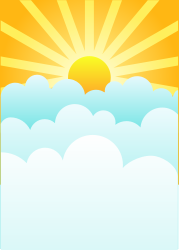 How has the start of 2013 been for you so far?  Are you on task to accomplish every goal that you set for yourself in 2013 or have you gotten off task?  If you are still on course and things are looking good; then kudos to you and keep up the good work.  However, if you seem to have gotten off track and you see yourself sinking, stop right now and pull those New Year's resolutions back out.
It's time for you to rekindle the fire you had at the beginning of the year.  Remember how motivated you were and how you felt like you could conquer the world when the year started?  Well guess what, we are not even a quarter of the way through the year and you still have time to accomplish your 2013 goals.
Don't beat yourself up because you've had a few unexpected blunders so far this year.   We all go through things and have to make adjustments along the way.  Speaking of adjustments, let's go back to your New Year's resolutions list.  Perhaps some of the resolutions that you set need to be readjusted.  No, I'm not saying to lower the bar for yourself or give up on your initial resolutions.  I'm simply asking you to take a close look at your current condition and ask yourself if your goals are realistic and/or in alignment with where you currently are.
Maybe your goals need a minor tweak, such as a change of date.  For others your goals may need major reconstruction.  Whatever the case may be, the key is to not give up and continue pursuing your dreams.