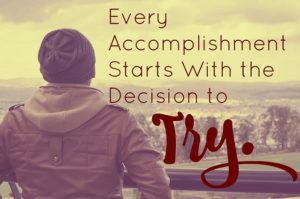 Quotes serve many purposes. We use them for inspiration, to get through a difficult time, enlightenment or as part of our daily mental pep talk. In fact, if you repeat a quote several times a day, it works like an affirmation and can positively affect your mental state and actions.
Studies have shown that daily affirmations can shift the way you think and when partnered with the Law of Attraction, can aid in a complete life overhaul.
How can you use a quote as an affirmation?
Find a quote that resonates with you.
Read the quote and really think about its meaning.
I recommend writing it down or printing it and placing the quote where it can be see often.
Repeat the quote often and focus on it's meaning throughout the day.
I've listed some of my favorite quotes below. If you see one you like, feel free to tweet it, print it out or write it down. If you have some favorites not mentioned, share them with everyone in the comment section below.
When everything seems to be going against you, remember that the airplane takes off against the wind, not with it." Henry Ford
Click To Tweet
Life-fulfilling work is never about the money -- when you feel true passion for something, you instinctively find ways to nurture it.
Click To Tweet
Twenty years from now, you will be more disappointed by the things that you didn't do than by the ones you did do, so throw off the bowlines, sail away from safe harbor, catch the trade winds in your sails. Explore, Dream, Discover.
Click To Tweet
You shouldn't focus on why you can't do something, which is what most people do. You should focus on why perhaps you can, and be one of the exceptions." Steve Case
Click To Tweet
Don't be intimidated by what you don't know. That can be your greatest strength and ensure that you do things differently from everyone else.
Click To Tweet
Keep away from people who try to belittle your ambitions. Small people always do that, but the really great make you feel that you, too, can become great." Mark Twain
Click To Tweet
Everyone has ideas. They may be too busy or lack the confidence or technical ability to carry them out. But I want to carry them out. It is a matter of getting up and doing it.
Click To Tweet
Until you value yourself, you won't value your time. Until you value your time, you will not do anything with it." M. Scott Peck
Click To Tweet
Success is not the key to happiness. Happiness is the key to success. If you love what you are doing, you will be successful." Albert Schweitzer
Click To Tweet
Dear optimist, pessimist, and realist: While you guys were busy arguing about the glass of wine, I drank it! Sincerely, the opportunist!
Click To Tweet