Looking for Tech or Sales Related Training?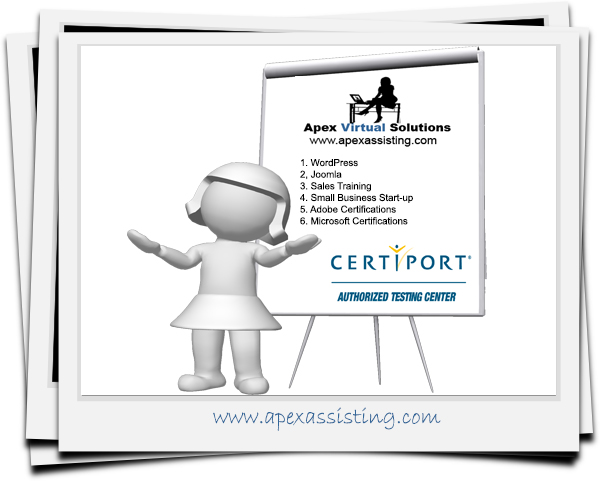 Learning is a natural part of human growth. You want to grow as an employee, as a business owner, freelancer, etc.
During our years of working with various industries, we have been able to successfully assist our clients with online and offline training sessions.
Our courses are offered through our sister company, Apex Virtual Academy.
Our areas of expertise are  sales, marketing, website design and web based applications. Our training can be done via webinar, at our location or at your site if you are in the metro Atlanta area.
Contact us today at 866-874-3647 for a free consultation and to learn more about our one-on-one and group training options.
From tech related training to small business systemizing, our team of experts can help you find a cost effective learning solution.
Globally Recognized Certifications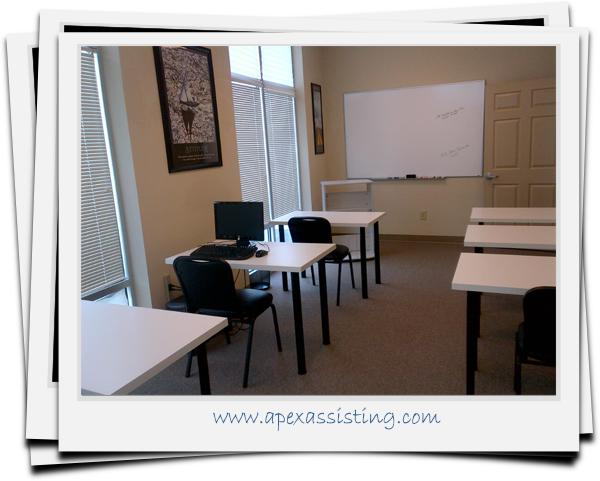 Apex Virtual Academy is an authorized Certiport Training Center, which means that not only can we train you, but we can also certify you in the courses listed below.
Certiport is the world leader in performance-based certification exams and practice test solutions for academic institutions, workforce and corporate technology markets, delivered through an expansive network of over 12,000 Certiport Authorized Testing Centers worldwide.
Established in 1997, Certiport is a pioneer in providing complete career-oriented certification solutions to academic institutions and IT Professionals.
These services encompass test development, psychometrics, program management, sales and marketing for the official Microsoft® Office certification program, the Microsoft® Technology Associate certification program, the Adobe® Certified Associate certification program, the CompTIA Strata™ IT Fundamentals, the Autodesk® Certified User certification program, the Intuit® QuickBooks Certified User certification program and the Internet and Computing Core Certification (IC³®).
Certiport Course Training and Testing
Microsoft Office Suite Products

Adobe

QuickBooks

Internet and Computing Core
Tech and Software Training Includes
Joomla
Drupal
Photoshop
Microsoft Office Suite
HTML
CSS
Various CRM Programs
Email Marketing Software
Various Web-based Applications
Sales, Marketing and Business Start-up Training
Sales and Telesales Training
Search Engine Optimization (SEO)
Social Media Marketing
Virtual Assistant Business Start-up
Would you prefer we call or email you? No problem, complete our contact form and tell us a little bit about what you're looking for.