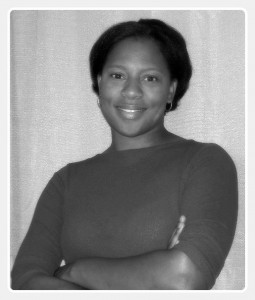 How does it feel being your own boss? What's it like calling all the shots and not have anyone to answer to? It must be great to work when you want to?
These are all questions that I've gotten at some point or another. The funny thing is that most people don't truly understand how much of a commitment it takes to work independently. Contrary to popular belief being your own boss does not always mean that you decide when you work and the shots aren't always yours to call.
The most important thing that I have learned as a business owner is that it's really not about you. Being a successful business owner means that you have put the needs of your clients above your own to some degree. There are nights when sleep isn't an option and days when lunches don't exist.
I don't want to sound like being a business owner is a complete downer because I really love what I do. I made the comments above just to say that it's not as easy at one might think. Whenever I'm asked what it takes run a successful business here is what I say:
Susie the Self Manager
The ability to manage one's self for most people is a real challenge. As an entrepreneur, there's really no one (in a direct sense) standing over you. It is really up to you to do what you are supposed to be doing. You can't charge a client and not produce, at least not ethically.
Max the Multi-Tasker? 
Can you handle an inquisitive prospect, calm down an irritated client, make a cup of coffee, create a marketing campaign, read a sales reports and talk to the phone company about an outrageous charge at the same time, lol?
It may sound ridiculous but at some point every business owner feels like they are being pulled in a trillion different directions and that no matter which way they go, it's going to be wrong. This very feeling made me want to open my virtual support company. Yep, Apex Virtual Solutions was actually the third company that I started. My passion and purpose in life is to help others reach their maximum potential and I feel that the quality of services we offer makes it all possible.
Honest Abe
I think that honesty is important in having longevity as a business owner. People will continue to do business with you and send you referrals if they can trust you. No one likes to be lied so never make promises you can't keep and be willing to admit it when you're wrong.
Bouncing Bobby
No matter how hard you work things are bound to happen. You have to be able to learn your lesson and bounce back. Dwelling in misery never makes for a good outcome.
Laughing Larry
Life is a beautiful thing and you can't take yourself too serious. There are so many people in my opinion that really need to lighten up. I am not saying that you shouldn't take your career seriously; I'm just saying that it's okay to smile ever now and then.
Open-Minded Opal
The world is constantly changing and to stay current you have to be open to new ideas. Don't be afraid to get out there and try something different. I think Frank Zappa said it best, "A mind is like a parachute. It doesn't work if it is not open."
Planning Paul
Everyone needs a plan no matter what career path you take. There's nothing worse than getting in the car and having no clue where you will end up. This holds true in business as well. About 95% of the people that run successful businesses got that way on purpose. Poor preparation will surely produce low results.
These are just some of the things I believe all successful entrepreneurs have in common. If you look around, I'm sure you'll find even more to add to my list. Working for yourself is a beautiful experience and if done right, you'll never look back.
Credits—–
Written by Trena V. Stubbs, owner of Apex Virtual Solutions. Apex Virtual Solutions (www.apexassisting.com) is global, online business support firm based in Atlanta, Georgia. We help client find alternative marketing and administrative solutions. For access to some awesome, revenue generating tips, signup for our bi-monthly newsletter.