Setup, Systemize, Market and Manage Your Virtual Assistant Business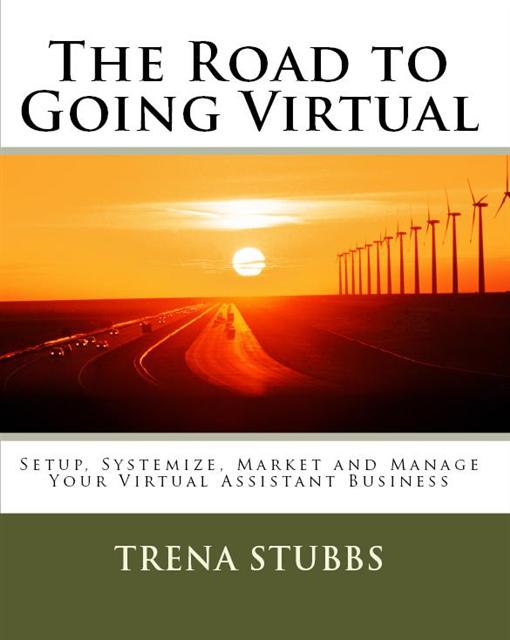 A virtual assistant (VA) is a highly skilled, professional that provides administrative and creative services to businesses and individuals anywhere in the world, on an as-needed basis, from an off-site location using some of the highest technology tools of today.
The virtual assistant industry is one of the fastest growing industries in the world. Every day more and more individuals are taking that leap into entrepreneurship.
In The Road to Going Virtual, author Trena V. Stubbs definitely sets the stage for starting your very own Virtual Assistant business. This book isn't your standard small business guide that gives you a lot of generic information. It's tailored specifically to the Virtual Assistant Industry.
Trena reveals a step-by-step guide for setting up, systemizing and growing a virtual business. Inside you will find information that explains setting up a legal company, how to find your target market, what marketing works, how to price your services, how to manage your client projects and so much more. Click here to see a preview of the book.
Number of pages: 298 (paperback)
Author: Trena V. Stubbs
Publication Date: Dec 21, 2010
Buy Now!