Sign up for our newsletter and receive exclusive small business tips delivered straight to your inbox. We cover all sorts of topics like creative design, new technology, small business marketing, time management, small business start-up and more! This information is EXCLUSIVE to our subscribers and is not posted on our blog.

BONUS #1:

Win Great Prizes

Every quarter, we randomly select a subscriber to receive a FREE gift card. The gift cards could be anything from gas, Wal-mart, Target, Starbucks, etc!
BONUS #2:

Learn 40 Ways To Draw In Email Subscribers and Increase Your Profits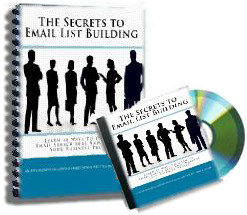 If you want your website to be successful – no matter what you're promoting or selling – you have to build your OWN opt in list. Do not buy email marketing lists from companies that don't have a proven track record.
This page turner will walk you through ways to get people to subscribe to your mailing list.
Email lists provide you with the ability to create a targeted list of potential customers in which you can advertise on a continual basis.