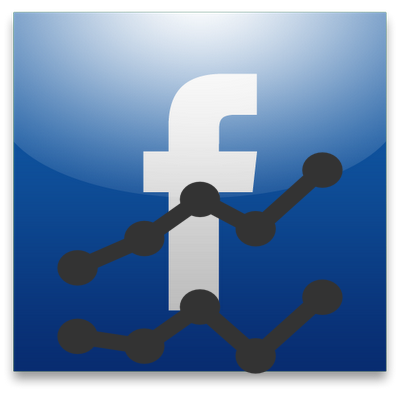 Many business owners like to use Facebook to promote their businesses and for obvious reasons.  It's the most popular social media outlet and it's a great place to display what you have to offer.  Some businesses view the integration of Facebook into their marketing mix as a necessity.  To make the most of their time and marketing dollars, analytics plays an important role into how business owners use Facebook.
The Facebook team has done a wonderful job helping business owners make the most of their efforts.  They now have a very detailed analytics section that breaks down everything a user needs to make sure that they are maximizing their marketing.  There are 6 different tabs that users can now browse through on a daily basis to see how their posts are doing.
Overview
The overview tab gives a snapshot of the last 7 days of your activity.  It is broken down into 3 core metrics:
Likes
Post Reach
Engagement
Under this tab, users are able to see the total number of people that were shown your page and the total number of people that actually engaged.
Likes
The likes tab also has 3 core metrics:
Total page likes
Net likes
Where the likes came from
This is very important for business owners because one of the main goals for Facebook users is to get likes.  The analytics under the likes tab is very detailed.  It allows users to dig deep and find out why they had a bump in likes one day and perhaps a decline the next day.  Users also have the option of selecting multiple days if that is their preference.
Post Reach
The post reach tab is used to analyze positive and negative engagement separately.  For positive engagement, users may be interested in information such as likes, comments and shares.  For negative engagement, users can see who hid their posts or un-liked their page.  This information can be broken down into paid and organic posts.
Visits
The visits tab shows the total number of times each of your page tabs was visited.   Users are also able to view information that affects their page such as mentions, posts by others on their page and external referrals, which are outside sources that drive traffic to a user's page.
Posts
Information on each post is divided into type, targeting, reach and engagement under the posts tab.  When viewing the bar graph, if the user holds their cursor over a specific day it will show hour by hour when the majority of their fans were on Facebook.  Under the posts tab there are a number of features for the users that will help give insight as to which posts resonate most with their fans.
People
The people's tab gives users a better understanding of who their fans are.  The information is broken down by age, gender, geography and language.
The analytics that Facebook provides is a tremendous bonus for business owners.  You are able to see every aspect of your work so you will know where your strengths lie as well as where improvements need to be made.