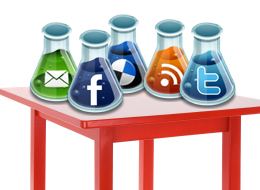 Tweet this, Facebook that, Pin it, Dig it; did you Stumble Upon it! Social media is a great way to get out there and connect with your target audience but with so many platforms, it can be confusing and sometimes even frustrating.
In this webinar, I will cover how to make social media work for your small business. Questions that will be answered in this webinar include:
How to select the right social media platform for your small business?

How often should you connect with your social media audience?

What type of information should and should not be shared on social media?

How long does it take to start getting results using social media?
There will be tons of valuable information shared during this webinar, if you can't make the live event, I highly encourage you to
signup so that you can receive the recorded version and the worksheets and templates that will be shared
.
I look forward to connecting with you!
All the best,

Date: Thursday, November 1, 2012
Time: 11:00 am EST
Location: Online
Cost: FREE
Registration Link: Registration Closed – Event Expired